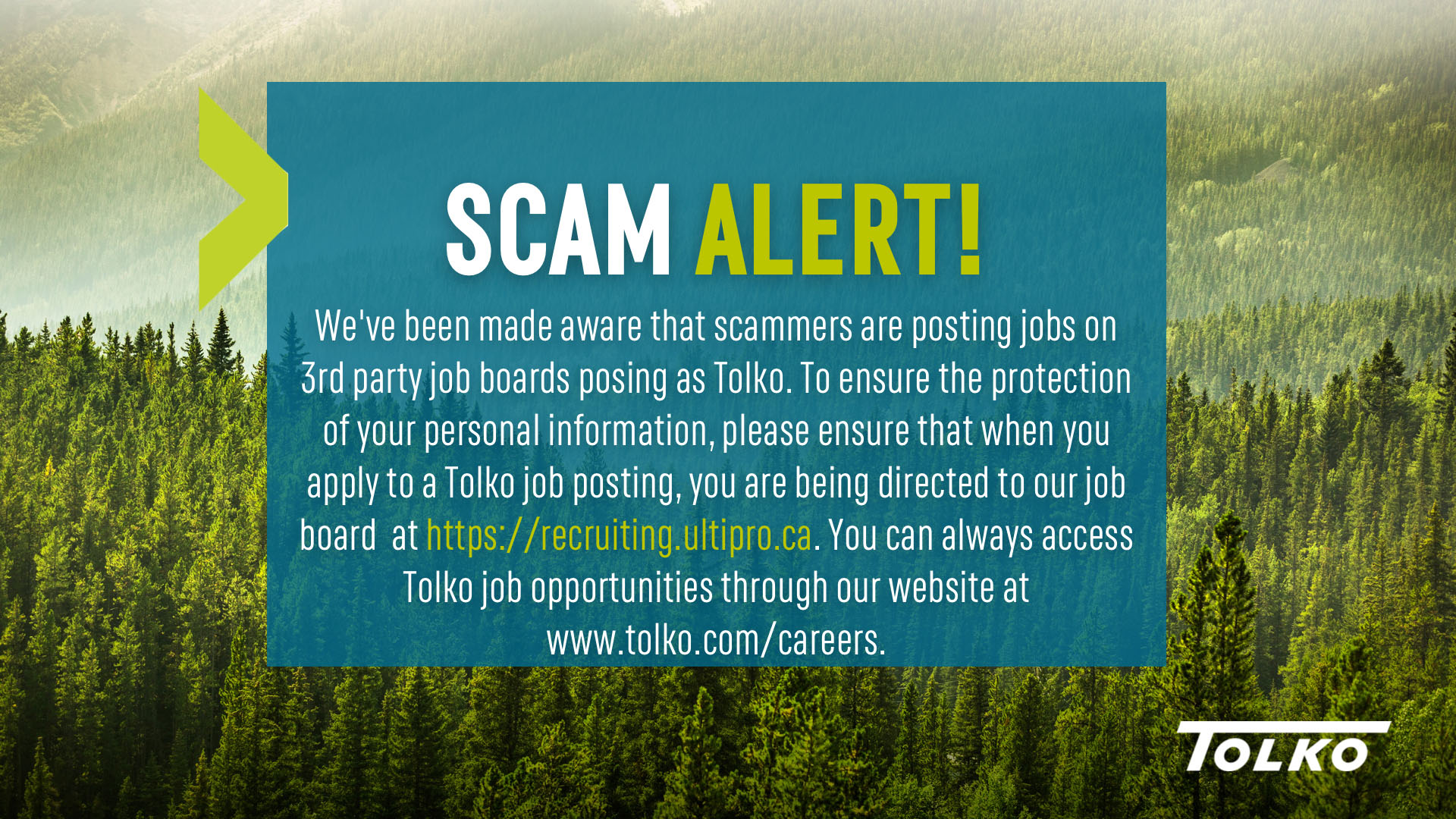 COVID-19: Tolko prioritizes employees' health and safety while contributing an essential service. Tolko has taken steps to ensure our workplace is safe and resistant to COVID-19 transmission – implementing procedures to ensure physical distancing, additional cleaning, and visitor screening. Tolko adheres to all provincial health authority recommendations.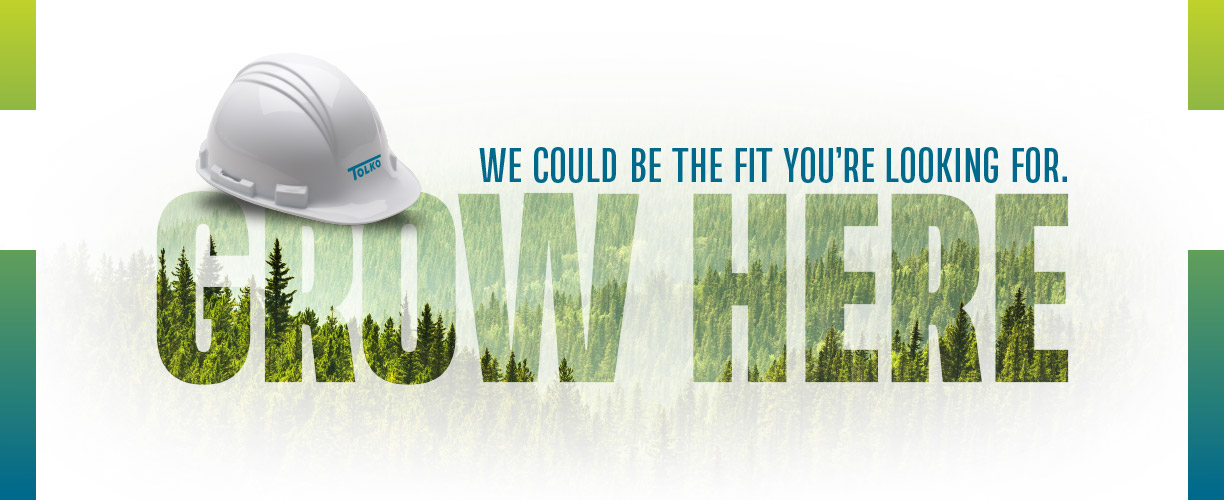 We believe the key to a great company is its people.
That's why we're always searching for employees who strive for more than just a paycheque. This is because at Tolko, we're here to create great products and to build relationships with the people we work with. It's these relationships that make Tolko more than just a company that turns timber into forest products – it's a place to put down roots.
Keep in Touch
Like what you've seen so far? Don't click away because we don't have a job posting in your area. We want to hear from you. After all, relationships are what make a business great in the long run.
Keep in touch by following us on social media and signing up for job alerts. Our future, and yours, is full of possibilities.