The energy industry is moving on from coal and oil in an effort to mitigate the release of carbon into the atmosphere.
This movement towards a future of green energy has created an opportunity for Tolko to step up, and we're excited where it will lead all of us. Our value of progressiveness continues to guide us as we take advantage of new opportunities through co-generation.
Co-generation is the production of useable heat and electricity simultaneously in a mill. Our Armstrong mill produces heat, in the form of steam, which is used both to dry wood products and produce saleable electricity with a steam turbine. This steam is generated from renewable wood biomass, primarily bark from sawmill operations.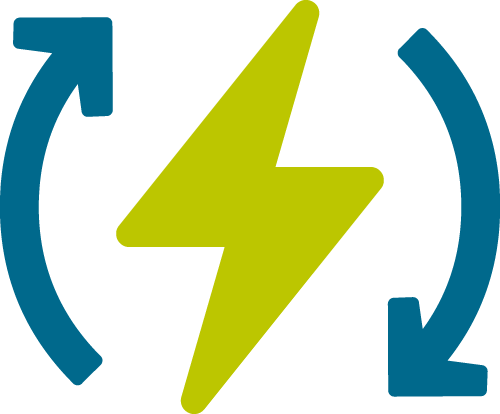 Tolko's Armstrong facility produces enough green electricity to power over 13,000 homes.
It's this kind of innovation and progressiveness that has kept Tolko vital through 60 years and will continue to push us into the future.