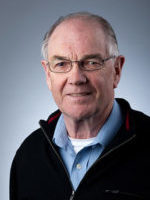 James Allan (Al) Thorlakson
Executive Chairman – Tolko
James Allan (Al) Thorlakson is the Executive Chairman of Tolko Industries Ltd. Mr. Thorlakson graduated from the University of British Columbia with a Bachelor of Applied Science degree and subsequently obtained his Professional Engineer designation. In 1972, he was appointed President of Tolko and in 1981, Chief Executive Officer. In 2010, he retired as CEO, taking on his current role as Executive Chairman.
Mr. Thorlakson is a Director on the corporate boards of Tolko, Timber, Columbia Containers, and Fibreco.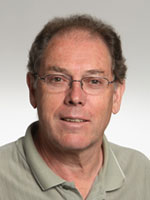 John Thorlakson
Executive Vice Chairman
John Thorlakson is the Executive Vice-Chairman of Tolko Industries Ltd. Mr. Thorlakson graduated from the University of British Columbia with a Bachelor of Applied Science degree and began his engineering career with HA Simons (International) Ltd. in Vancouver where he worked for one year before returning to school to complete a Masters of Engineering (MEng.) at McGill. Following graduation, Mr. Thorlakson worked with Texas Gulf Sulphur Co. in Calgary for five years until he returned to his hometown of Vernon and Tolko. During his time with the company, Mr. Thorlakson has held a number of positions from planer mill scheduler to sales to vice president before accepting his current role of Vice-Chairman in 2010. During his career, Mr. Thorlakson has been known as a strong voice for innovation and championed Tolko's expansion into the oriented strand board product sector and the establishment of Tolko OSB operations in Meadow Lake, High Prairie, and Slave Lake.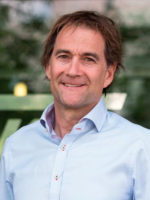 Brad Thorlakson
President & Chief Executive Officer
As President and CEO, Brad sets the direction for Tolko by inspiring vision and alignment at all levels of the organization. Brad also works in partnership with other industry executives and federal and provincial government representatives to develop supportive government policies, progressive safety standards, new products and markets, improved supply-chain and transportation processes, as well as innovative people-policies that drive progress within the forest products sector.
Brad is the third generation of the Thorlakson family to lead Tolko. He began his career at the Lavington Planer Mill and progressed through the company to the position of Vice-President of Marketing and Sales before becoming President and CEO in February 2010. His broad experience has provided him with the appropriate skills to lead the organization.
He currently serves as the Chair of the Forest Products Association of Canada and as a Director and Co-Chair on the BC Lumber Trade Council. Brad is also an active member of the BC Manufacturers' Advisory Group (MAG) CEO Safety Committee and the Softwood Lumber Board where he represents Canada West. In each of these roles, Brad has provided valuable perspective and leadership in his contribution to the industry and its organizations.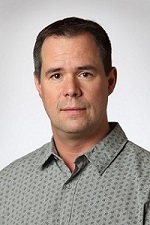 Troy Connolly
Vice President, Solid Wood
When you meet our Vice-President of Solid Wood, you'll be struck by his commitment to the people he works with and to the values of the company. Troy is a people person who leads our solid wood based operations with vision and a focus on developing strong, capable leaders at all levels of the organization. He does this by mentoring up-and-coming leaders with integrity and honest, supportive feedback. It's his respect and emphatic belief in people that make him such a capable leader.
Troy began his career with Tolko as a summer student at the Nicola Division, liked how the company operated, and came back to work full-time. He quickly progressed through the company, working his way from Nicola to Quest Wood to White Valley, and finally to High Level where he took on the role of area manager. In 2014 he moved back to Vernon in the role of Senior General Manager, Lumber before becoming the Vice-President, Solid Wood in 2018.
Troy holds a Diploma of Technology, Wood Products Manufacturing (BCIT), a Bachelor of Administration from Athabasca University and an Advanced Executive Certificate, General Management, from Queens University.
Troy is a proud member of the Métis Nation, a distinct Nation among the Aboriginal peoples in Canada.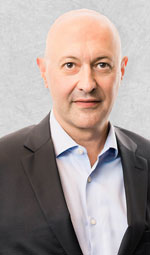 Pino Pucci
Vice President, Sales, Marketing & Logistics
Overseeing Tolko's Marketing & Sales division, Pino is an innovative strategist who leads the Sales, Marketing and Logistics teams as they seek to deliver quality products and services to new and existing customers around the world. Pino also plays a key role in leading our efforts to break into new markets through product innovation and geographical diversification.
With over 25 years of industry experience and managing people, Pino's innovative approach to leadership inspires and challenges his teams to be their best and to deliver results. He believes in open communication and leads with a straight-forward honesty that is appreciated and valued by everyone he works with.
In 2017, Pino and his team were awarded the Tolko Award of Excellence in Innovation. Pino also serves on the Board of Directors for Tolko U.S. Operations, which includes LaSalle Lumber Company LLC, Southeastern Timber Products LLC, and Jasper Forest Products LLC.
Pino graduated with a Bachelor of Business Administration from Lakehead University before launching a career in the industry. His vast experience, from sales representative to president, gives him the unique ability to seek out the most effective cross-divisional communication strategies within the company.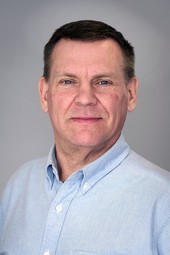 Kevin Jewett
Vice President, Woodlands
Kevin is responsible for overseeing the process of moving fibre from the forest to the mills while honouring our commitment to sustainable forest management.
Originally from New Brunswick, Kevin brings with him an impressive 20+ years of experience in operational woodlands, government relations, executive leadership, manufacturing, and stakeholder relations for both large diversified producers and smaller regional operators. He holds a Master of Science in Forestry from the University of New Brunswick and has held positions across the forestry sector, including time with AV Group, Canfor and Slocan Forest Products.
Kevin joined our team from Fornebu Lumber Company in New Brunswick, where he held the position of President and CEO. His extensive professional background and leadership philosophy make him a great fit for Tolko.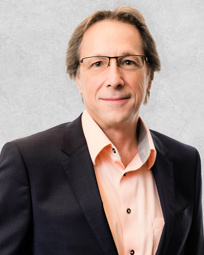 Fred Chinn
Vice President, Strand-Based Business (SBB)
Fred is a Professional Engineer and holds a Bachelor of Engineering – Mechanical, from the Technical University of Nova Scotia and a Diploma of Engineering from St. Mary's University.  He has broad outreach experience with communities and government stakeholders; and held a Director position on the Tla'amin First Nations Operating Board of Directors during his time in Powell River, BC.
Fred joins Tolko most recently from NEXII Building Solutions Inc. where he held the position of Execution Manager.  Prior to this, Fred spent time with Western Forest Products as General Manager of Fibre Supply, and Catalyst Paper where he held various position including VP and General Manager, Production Manager as well as Maintenance & Engineering Manager.
With over 30 years of senior level experience in engineering, maintenance and wood products manufacturing, Fred brings business-oriented leadership with Canadian and U.S. manufacturing expertise to the Tolko team.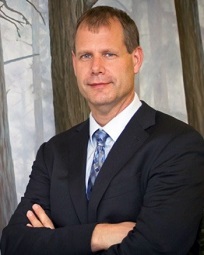 Brian Baarda
Chief Financial Officer and Vice-President, Finance
With over 18 years of Vice President, CEO, COO and CFO experience in the forest and paper product industries, Brian brings to Tolko senior level experience in operations, finance, strategy, information technology, and mergers and acquisitions.
Brian joins Tolko from Peak Renewables, where he was CEO. Prior to that was CEO at Paper Excellence Canada, COO at TimberWest Forest Corporation, and VP & CFO for Catalyst Paper Corporation. Brian holds a Master of Business Administration from Herroit Watt University (Scotland), a Business Administration Diploma from Okanagan College, and holds his Certified Management Accountant designation.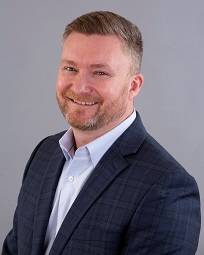 Michael Roberts
Vice President, People and Services
Michael brings over 25 years of experience working in various roles in both operations and corporate services. Michael has led various corporate functions including Human Resources & Labour Relations, Corporate Communications & Shareholder Relations, Information Technology, Internal Audit, Health & Safety and Environment & Sustainability.
Michael joins Tolko from Nalcor Energy, as Executive Vice-President, Corporate Services & CHRO. Prior to that, Michael was Director of Operations, North America at Convergys. Michael holds a Bachelor of Commerce in Human Resources/Labour Relations, as well as a Master of Business Administration from Memorial University of Newfoundland.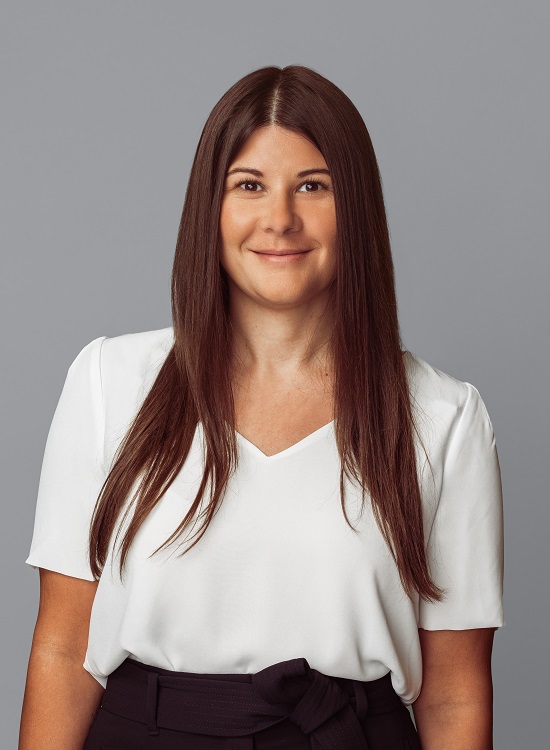 Janis Simpkins
Vice President, Indigenous & Government Relations and Sustainability
Janis brings to Tolko a wide breadth of experience in economic and social policy development, agency and board governance, and legislation and regulation. Janis has experience creating economic success through the ever-changing regulatory landscape in Western Canada's forest product industry.
Janis joins Tolko from West Fraser where Janis held the position of General Manager, Corporate and Government Relations. Prior to this, Janis was the Senior Vice President and Environment Chair at Alberta Forest Products Association and has held multiple Executive Director positions within the Government of Alberta.
In 2021, Janis was named one of the Top 10 under 40 by the Canadian Forest Industries magazine and in 2013 was awarded the Queen's Diamond Jubilee. Janis holds a Master of Business Administration from the University of Alberta.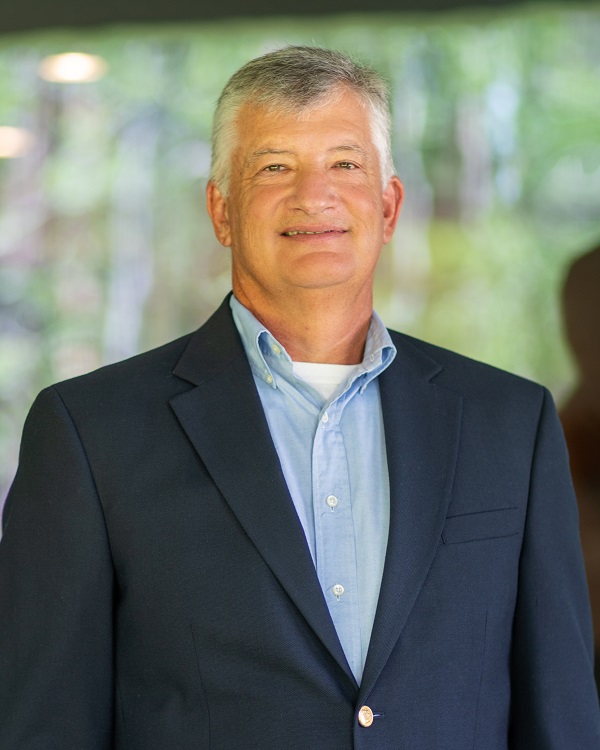 David Manley
Vice President, U.S. Operations
Responsible for supporting our partners in the U.S. Joint Ventures, and further develop Tolko's U.S. operations, David brings over 40 years of experience in the wood products industry to the Tolko team. David has worked across many different segments of the industry including land management, fiber procurement, and lumber and plywood manufacturing. Over the course of his career, he has held senior positions with International Paper, Georgia Pacific, and West Fraser, and worked across several different geographic regions from the US northeast and south to the pacific northwest.
David joins Tolko from West Fraser where he was a Regional Manager supporting multiple facilities across the US south. He has a Bachelor of Forestry degree from the University of Vermont, and a Master of Business Administration from Pennsylvania State University. Having led many different teams throughout his career, David has achieved strong performance by focusing on people and processes. His approach of engaging with people, developing systems, and providing the team with the tools, and support they need, result in sustained operational excellence.