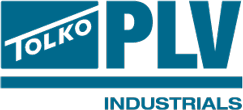 Tolko's Parallel Laminated Veneer (PLV) is a value added choice to help eliminate waste and improve substrate performance in a host of industrial applications. The product is available in multiple thicknesses and comes in sheet form, ready to cut into your components. Parallel Laminated Veneer has a high strength-to-weight ratio and excellent dimensional stability compared to other composite and solid wood products. Our PLV is made with Douglas-fir, Larch and Spruce Metriguard Rated Veneer and produced at our APA certified mills in British Columbia.
Features and Benefits
ISPM-15 Exempt - Tolko's PLV is manufactured with glue, heat, or pressure and is therefore exempt from the requirements in ISPM-15.
High Strength-to-Weight Ratio – Compared to other composite wood products.
Dimensional Stability – Our controlled, APA audited, exacting manufacturing process produces an extremely stable product.
Fastener Holding – Consistent density yields improved fastener holding results compared to solid sawn wood. Solid sawn wood has variation which can lead to mixed performance.
Consistency – Each piece of Tolko PLV is 100% usable with quality you can count on. This eliminates the need to cull, sort and cut out defects, to maximize recovery and efficiency in your plant.
Environmental – All Tolko products are manufactured to PEFC, SFM, and SFI standards. SFI fully qualifies under the LEED standard via the LEED Alternative Compliance Path process. LEED Professionals please refer to: LEED v4.1 (page 214-215).
Exempt from Formaldehyde Regulations – HUD, CARB, and EPA TSCA Title VI exempt.
Species
Douglas-fir, Larch and Spruce Metriguard Rated Veneer
Construction
All parallel layup
Customer-defined cross bands
Available Sizes
Thickness Categories: 3/4", 7/8", 1-1/8", 1-3/8", 1-1/2", 1-5/8", 1-3/4"
Length: 96", 97"
Width: 48", 49"
Applications
Windows and Doors
Upholstered Furniture
Heavy-duty Crates and Pallets
Export & Domestic Packaging
RV Components
Office Furniture Components
Display Components
Other uses where improved structural properties are required