Tolko OSB Rim Board Plus is designed to meet your needs consistently, perform to your high standards, and support your project with engineered strength. Tolko Rim Board Plus has greater dimensional stability, increased structural reliability, consistent quality, and a lower tendency to check or split than sawn lumber.
Tolko Performance Rated Rim Board Plus are structural-use products manufactured in accordance with the Performance Standard for APA EWS Rim Boards PRR-401 ANSI PRR-410, CCMC 13238-L and meet or exceed the requirements given in the ICC-ES Acceptance Criteria for Wood-based Rim Board Products, AC124.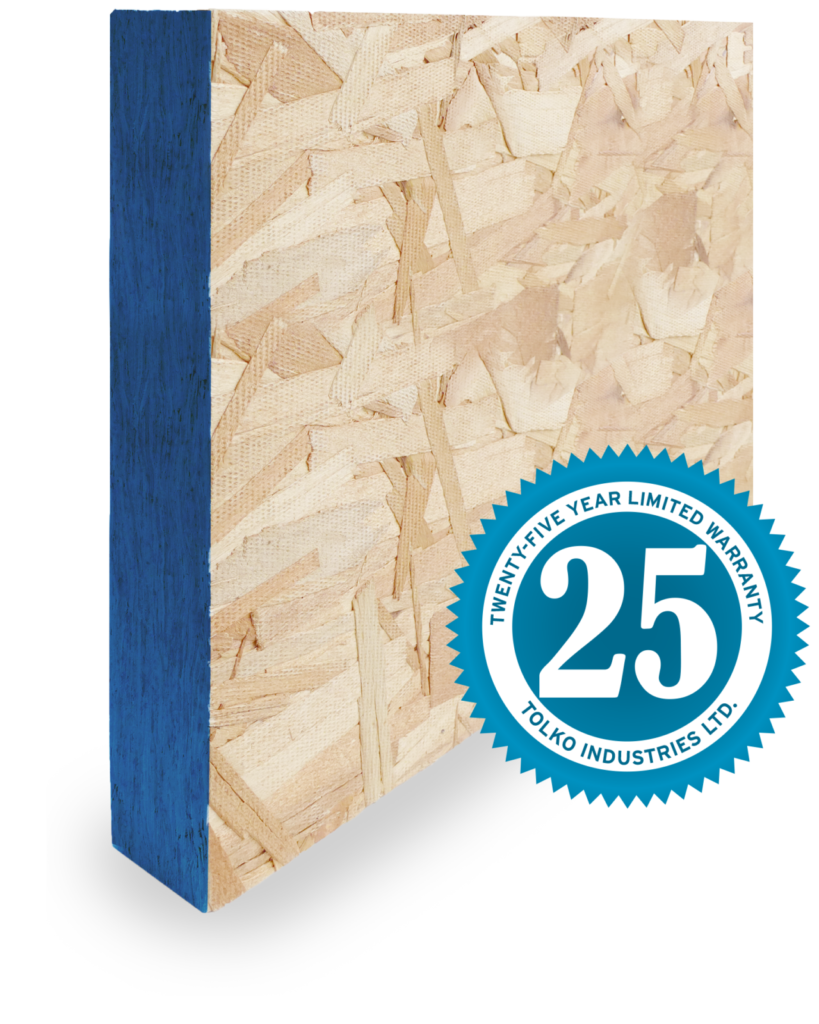 Features and Benefits
Moisture resistant: Proprietary blue bundle seal protects panel from swelling.
Indoor air quality: Contains no added urea-formaldehyde resin (NAUF).
Available Sizes
Thickness Categories: 1", 1-1/8", 1-1/4"
Lengths: 12', 16', 24'
Note: 1" thickness only available in standard Rim Board (not Plus).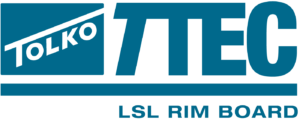 Warranty
25-year transferable warranty against delamination.
Tolko's Engineered Wood Products
Need something lighter-duty?
Try Tolko LSL Industrial for a value added industrial solution with all the benefits of Tolko's engineered wood products.