These partnerships between Tolko and Indigenous peoples have been recognized and celebrated as a model to strive for in Indigenous-enterprise partnerships.
Indigenous peoples are leaders in forestry businesses, and we are pleased to have partnered with a number of successful businesses. It's a model we're committed to expanding across our operations. When new Indigenous partners come to Tolko to seek models for business opportunities, we are proud to share with them examples like these and others.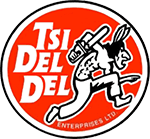 TSI DEL DEL
In central British Columbia, Tsi Del Del has celebrated over 30 years of success. This business has created more than 85 well-paying jobs in the community and a number of owner-operator enterprises. Eighty per cent of those employed by Tsi Del Del are First Nations workers, and the company also sets aside 50 cents for every cubic metre logged in an Education Trust Fund that provides post-secondary education or trades and technology training for band members.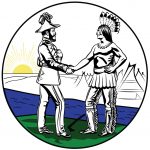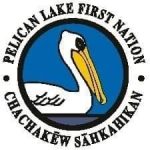 KITASKINAW
Kitaskinaw Enterprises LP (Kitaskinaw) is a partnership started with Pelican Lake and Witchekan Lake First Nations in northern Saskatchewan in 2021. Kitaskinaw, meaning "our land" in Cree, will initially focus on timber harvesting but looks to grow in the long-term into other forestry businesses.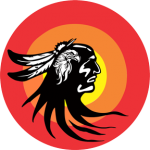 DRIFTPILE FIRST NATION
In High Prairie, Alberta, the Driftpile First Nation operates the logyard service, which involves unloading all logging trucks, decking the logs, and feeding them into the mill. The agreement is a real testament to our ability to work together.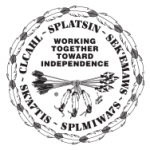 SPLATSIN
Over a period of eight years, we worked with Splatsin through open dialogue to develop a Letter of Interest. The Letter of Interest outlines the establishment of a joint administration area; the development of strategies and plans to manage Splatsin's and Tolko's relationship; the establishment of business, employment, and joint venture opportunities; and building capacity for long term sustainable employment.

ECOLINK FOREST SERVICES LIMITED
Ecolink Forest Services Limited was established in 1990 as a joint venture between Esk'etemc and Tolko. Located approximately 50 kilometres south-west of Williams Lake, BC, Ecolink now has approximately 70 employees during peak season, 90 per cent of whom are Indigenous. Ecolink is governed by a board of directors consisting of three representatives from each shareholder. In 1994, Ecolink added logging to its operations and continues to seek innovative ways to grow to meet community and customer needs. Today, more than three decades later, this progressiveness continues to pay off.