Tolko's Western Red Cedar
With state-of-the-art lumber operations, Tolko is equipped to produce Western Red Cedar lumber for customers around the world. Known for its natural beauty and durability, our Western Red Cedar products are perfect for decking, fencing, trim, siding, and remans.
Tolko is strategically positioned to access a consistent supply of Western Red Cedar fibre for our dimensional mill in Lavington, British Columbia. Western Red Cedar from British Columbia has a high tolerance for damp climates and is resistant to shrinkage, swelling, warping and decay making it an excellent choice for exterior applications like fences, decks and siding.
| Decking | Actual (in.) | Dressing | Seasoning | Lengths |
| --- | --- | --- | --- | --- |
| 5/4 x 4 | 1 x 3-1/2 | S4S RED | KD | 6' - 20' |
| 5/4 x 6 | 1 x 5-1/2 | S4S RED | KD | 6' - 20' |
| 5/4 x 8 | 1 x 7-1/4 | S4S RED | KD | 6' - 20' |
| 2 x 4 | 1-1/2 x 3-1/2 | S4S | KD | 6' - 20' |
| 2 x 6 | 1-1/2 x 5-1/2 | S4S | KD | 6' - 20' |
| 2 x 8 | 1-1/2 x 7-1/4 | S4S | KD | 6' - 20' |
CBtr Clear Pullouts Available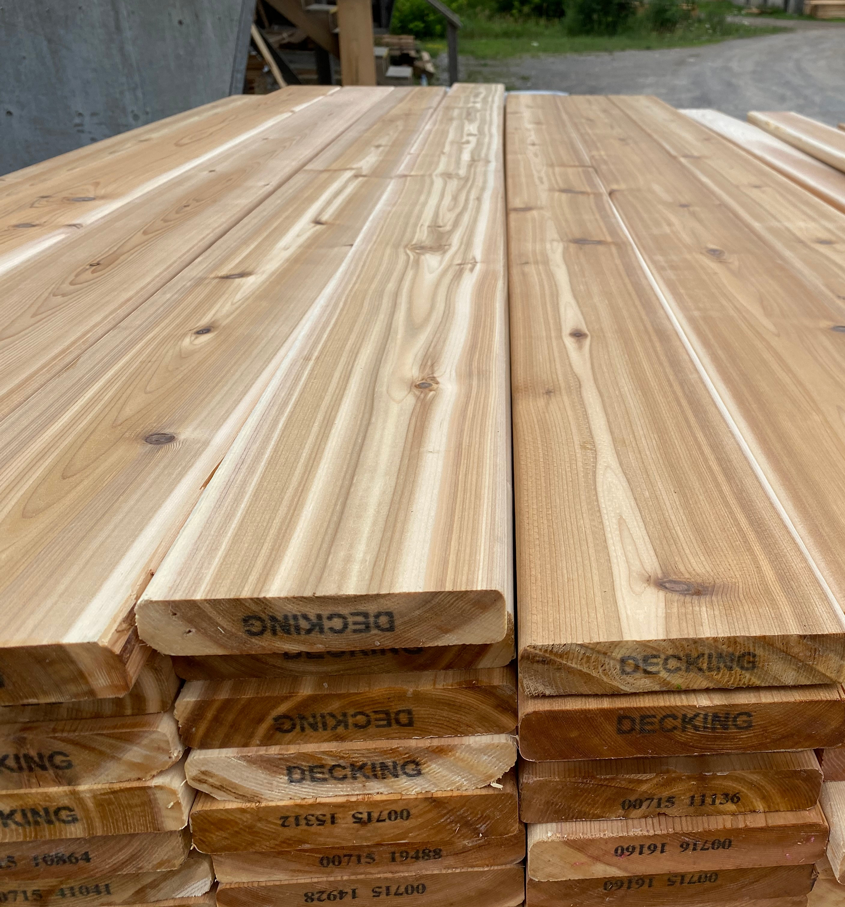 | Rough Dimension | Actual (in.) | Dressing | Seasoning | Lengths |
| --- | --- | --- | --- | --- |
| 2 x 4 | 1-11/16 x 3-11/16 | RH | Green | 6' - 20' |
| 2 x 6 | 1-11/16 x 5-3/4 | RH | Green | 6' - 20' |
| 2 x 8 | 1-11/16 x 7-3/4 | RH | Green | 6' - 20' |
CBtr Clear Pullouts Available
| Boards | Nominal | Actual (in.) | Dressing | Seasoning | Lengths |
| --- | --- | --- | --- | --- | --- |
| 7/8 SIS2E | 1 x 4 - 1 x 8 | 0.8125 x 3-1/2, 5-1/2, 7-1/4 | RH/Smooth | KD | 6' - 20' |
| 3/4 SIS2E | 1 x 4 - 1 x 8 | 0.718 x 3-1/2, 5-1/2, 7-1/4 | Resawn/Smooth | KD | 6' - 20' |
CBtr Clear Pullouts Available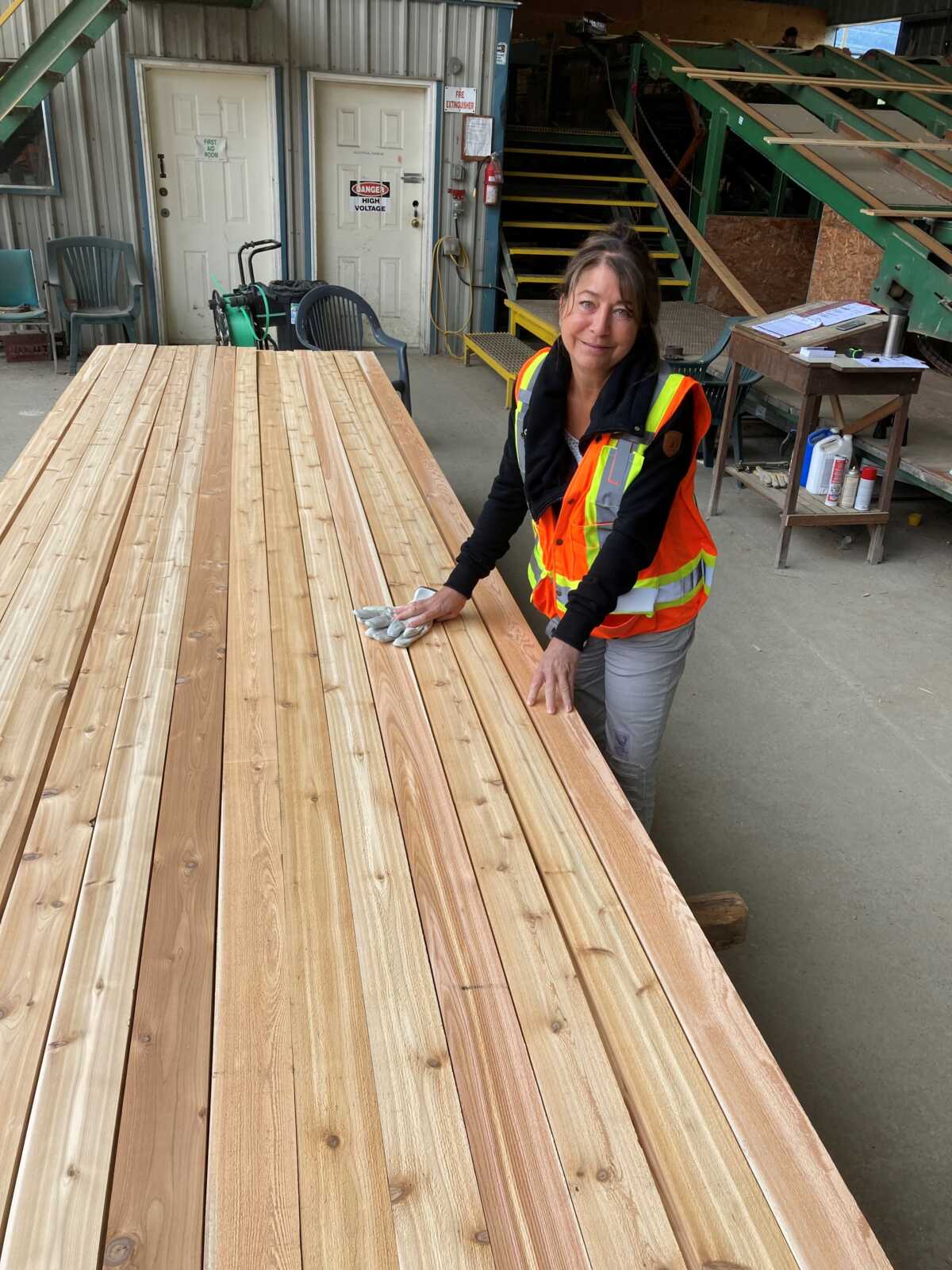 | Siding/Soffits | Nominal | Actual (in.) | Dressing | Seasoning | Lengths |
| --- | --- | --- | --- | --- | --- |
| T&G V4E | 1 x 6 | 11/16 x 5-3/8 | Resawn/Smooth | KD | 6' - 20' |
| Bevel | 1 x 8 | 11/16 x 7-3/8 | Resawn/Smooth | KD | 6' - 20' |
| Channel | 1 x 8 | 11/16 x 7-3/8 | Resawn/Smooth | KD | 6' - 20' |