Our story begins with the Thorlakson family and their values which created Tolko. Three generations later, both are still integral parts of the way we conduct ourselves. It is because of these values that we have been able to face adversity and succeed, and why we are committed to sharing that success with those around us.
Scroll down to check out Tolko's history or click the play button to view our 65th anniversary video.
Founding the business 1955-1972
THE LEGACY BEGINS:
With all three boys back in the business, the company begins to gather steam.
Lavington Planer Mill Ltd. makes its first major acquisition and doubles in size with the purchase of Hoover Sawmills Ltd.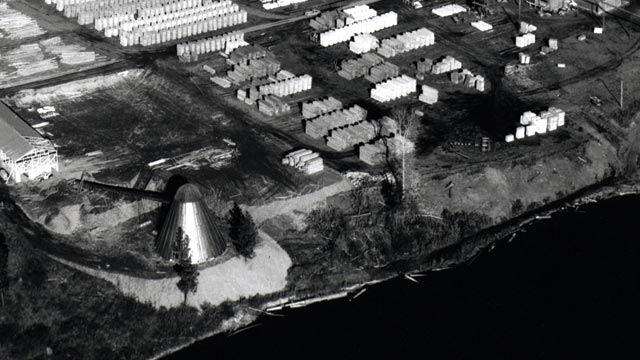 Based upon family discussions and Harold's suggestions, the company gets a new name: Tolko Industries Ltd. Many people wonder where "Tolko" comes from – it is composed of every second letter of the Thorlakson name.
Fire destroys the Hoover sawmill operation and the company consolidates both operations at Lavington. A second sawmill line and a graveyard shift are added to help accommodate the growth.
Harold Thorlakson, seeing the business was doing well in the hands of his sons, turns control of the business over to them.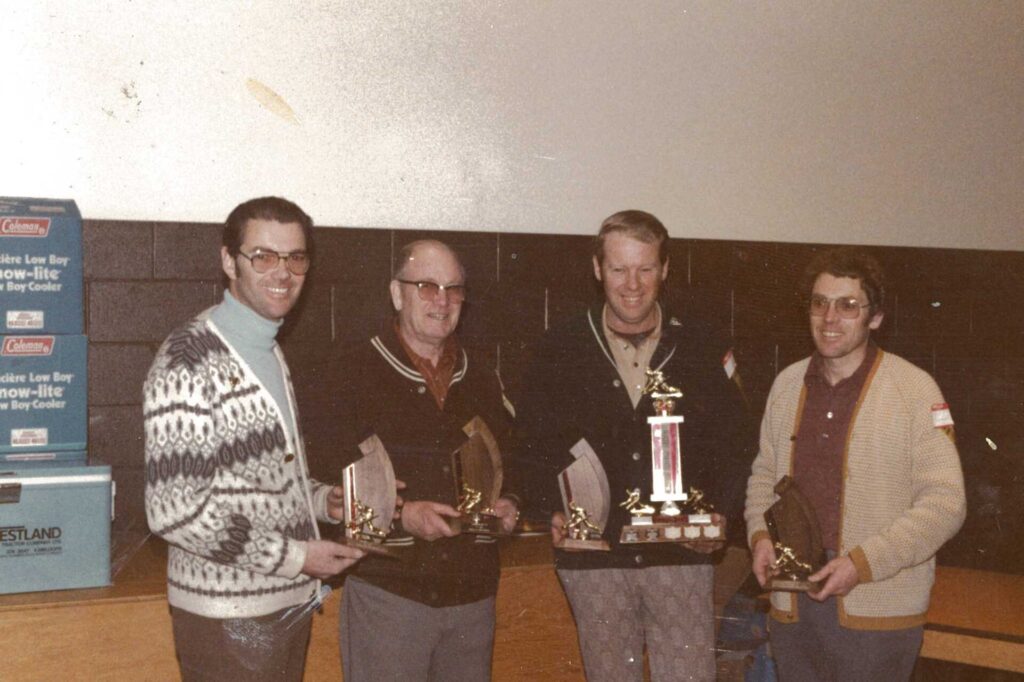 Matriarch Jemma Thorlakson passes away leaving behind three boys who have grown up to understand the value of an education and working hard to create a better future. Jemma, a nurse and strong, successful career woman in her own right, had used her education to support Harold and the family while they built their dream. She made sure the boys understood the family values and embedded in them a strong vision for the company as a family business.
Founder and patriarch Harold Thorlakson suffers a stroke and passes away. Harold's legacy as a tough but fair businessman whose handshake was his word, who did what he said he would do, lives on to this day.
---
Tolko purchases Ernst Forest Products in Quesnel, BC, doubling the size of the company for a second time. Tolko invests in manufacturing improvements and changes the division's name to Quest Wood.
With an eye to future growth, Tolko initiates its strategic planning process. A mission is defined and the five Thorlakson family principles Harold and Jemma had applied to the daily operation of the business are formally stated and codified as the Tolko values of: Respect, Integrity, Open Communication, Profit, and Progressiveness.
Tolko purchases Balco Industries, doubling the size of the company for the third time. Balco's head office and main manufacturing plant are located in Heffley Creek, BC. The company also has operations in Merritt and Louis Creek. The acquisition includes the Heffley Creek plywood plant, launching Tolko into the plywood business – its first step into product diversification.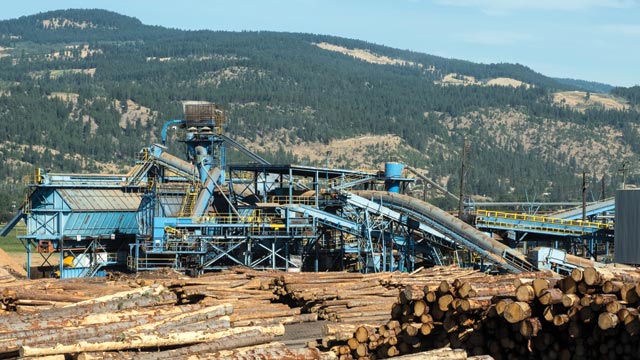 Tolko purchases Nova Lumber, located near North Vancouver on Burrard Inlet. The division is known as Inlet Cedar and a new product, Tolko Topflight, is introduced. Inlet Cedar operates for nearly 10 years before its closure due to a lack of timber supply.
PURSUING GEOGRAPHIC AND PRODUCT DIVERSIFICATION:
Product and geographic diversification become fundamental to Tolko's strategic direction.
NOT SO SMOOTH SAILING:
An economic downturn challenges Tolko and the industry to expand their horizons.
Just as things are looking brightest with Tolko opening its new corporate office in downtown Vernon, the economy collapses. The downturn coincides with the devastating invasion of the mountain pine beetle, which decimates the forests of British Columbia. To deal with these situations, Tolko consolidates its holdings and curtails operations at its High Prairie OSB location.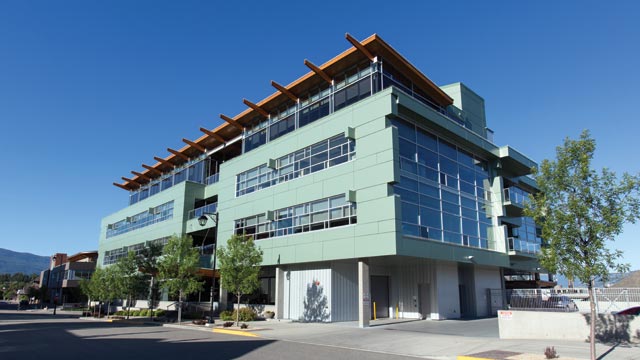 As the economic downturn shows no signs of relenting, Tolko is forced to close its Creekside Mill and mothball its new Athabasca engineered wood/OSB mill. 
In an effort to minimize the impact of the downturn, Tolko Marketing and Sales Ltd. substantially expands into international markets, particularly China. Before the end of the downturn, these will come to represent nearly 50% of Tolko's product market.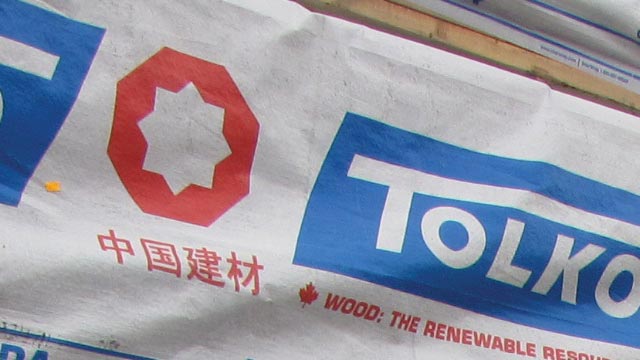 THE TIDES OF CHANGE:
As one era ends, a new vision for the future begins to emerge.
Sometimes you have to get smaller to grow, so Tolko makes the difficult decision to sell Manitoba Kraft Paper Division after nineteen years in the community. Despite many attempts and innovative ideas, the business is not a viable interest for Tolko and is sold to a U.S. buyer with little job or benefits lost.
---
Later this same year, Tolko is faced with another hard decision as it closes its Nicola Lumber Division because of shrinking log supply due to reductions to the BC annual allowable cut and the impact of the mountain pine beetle.
Buoyed by record high Oriented Strand Board markets, Tolko reopens its shuttered OSB mill in High Prairie, AB. With input and support from the community, as well as new and former employees, the mill produces its first board before the end of the year.
---
In November, tragedy strikes and a fire closes Tolko's Lakeview operation in Williams Lake. No one is injured, and the mill will be rebuilt. The spirit in Williams Lake is dampened but not down as employees look forward to the mill reopening in 2019.
Tolko moves into the U.S. Partnering with family-owned Hunt Forest Products, Tolko enters a joint venture to construct a state-of-the-art sawmill near Urania, LA. The mill will consume approximately 850,000 tons of timber annually, produce 200 million board feet per year, and have three continuous dry kilns and a planer facility. To ensure the facility continues Tolko's commitment to green operations, all wood chips, sawdust, planer shavings, and hog fuel will go to Drax Biomass, which operates a 450,000-ton wood pellet facility adjacent to the sawmill. The mill begins operations in December.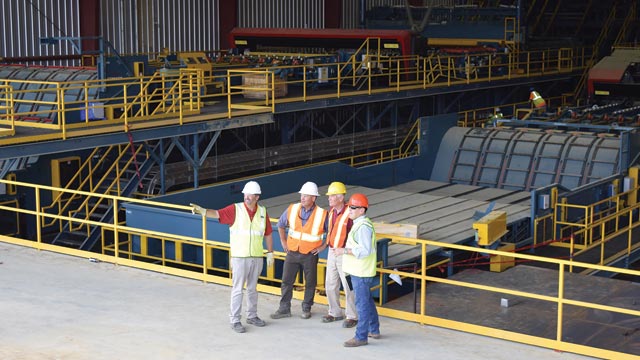 ---
Building on the hits and misses of the "Good to Great" strategy, the Tolko Leadership Team rolls out "The Power of Great," a five-year strategy designed to help the company achieve its strategic vision.
---
In November, Tolko Industries and Southeastern Timber Products announce a 50-50 joint-venture partnership in a lumber mill in Ackerman, MS. The mill, which employs 150 people, is rebranded as Southeastern Timber Products LLC, an STP-Tolko Partnership.
Tolko saw many highlights in 2019 as well as some tough changes for the company. The year started strong with our High Level Division becoming the first of our operations to reach 750,000 hours without a single recordable injury. Soda Creek and Lavington followed with 250,000-hour milestones, and High Prairie passed one full year without a recordable safety incident.
---
Our Lakeview division returned to full operations in April following a devastating fire and a year-long rebuild, while in May, the shortage of economic fibre led to the permanent closure of our Quest Wood sawmill in Quesnel, BC and a shift reduction at our Kelowna division. High log costs and weak market conditions in BC would continue to impact our operations and several locations took limited periods of downtime during the year. Following a curtailment in September, it was announced in November that our Kelowna division would permanently close in the New Year.
---
Offsetting the closures, Tolko celebrated the May grand opening of the LaSalle Lumber Company sawmill, a joint venture in Urania, LA with Hunt Forest Products. Later in the summer, construction began on Tolko and Pinnacle Renewable Energy's limited partnership pellet plant in High Level, AB.
---
Tolko's products and the way we promote them got an update with a refreshed Tolko website, a new product guide mobile app, and the introduction of T-TEC: Tolko's own line of Laminated Strand Lumber (LSL) products.
Our primary focus at Tolko is the health and safety of our employees, and that was more critical than ever in 2020 as we all faced the impacts of the COVID-19 pandemic. One of the strengths of our company is our ability to make changes and quickly adjust during a crisis or tough times. We were able to do that while continuing to run safely — a testament to the engagement and commitment of our employees. Everyone pulled together, stayed focused, and continued our important work as an essential service to safely and efficiently make quality products for our customers.
---
We continued to expand our product line in 2020 with the introduction of our Engineered Wood Floor System, our T-TEC Premium Flooring, and our Parallel Laminated Veneer (PLV).
---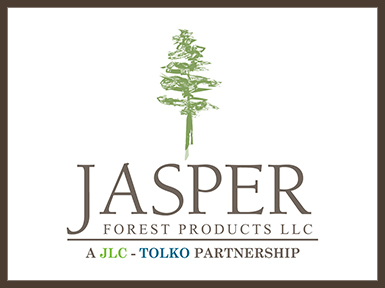 In November, Tolko and Jasper Lumber Company announced a partnership in an existing sawmill, shavings, whole log chipper, and trucking business in Jasper, AL, U.S.A. The 50-50 joint-venture is known as Jasper Forest Products LLC., A Jasper-Tolko Partnership.
---
In December, Pinnacle Renewable Energy began producing pellets at their new facility in High Level, AB, which is 50% owned by Pinnacle and 50% by Tolko through a limited partnership.