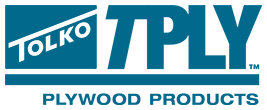 Premium RVs require premium building materials.
Because your RV is exposed to all kinds of weather, from humidity to extreme heat and cold, you need panels that will last through it all. When it comes to finding RV panels that match the quality you need for your RV, you can trust the Tolko name and our commitment to our customers.
Consistent quality
RV manufacturers prefer T-PLY plywood products for their superior surfaces and their consistent cores, which offer enhanced fastener holding strength. These panels provide precision, high-grade strength in an industry with limited capacity for deviation or adjustments.
T-PLY Plywood RV Panels
| | T-PLY Pro Premium Select Square Edge | CCPTS | T-PLY Pro T&G Subfloor | CDPTS |
| --- | --- | --- |
| Application | Laminating Substrates, Underlayment | RV Underlayment |
| Profile | Sqaure Edge | Tongue & Groove or Square Edge |
| Sanding | None | Touch-sanded |
| Face | Premium Select Grade | Select Grade |
| Inner Plies | C grade or better | C grade or better |
| Thickness Category | 9.5 mm, 12.5 mm, 15.5, 18.5 mm | 3/8", 1/2", 5/8", 3/4", 1" | 15.5 mm, 18.5 mm, 25.5 mm | 19/32", 23/32", 31/32" |
| Sizes | 1220 mm x 2440 | 4' x 8' | 1220 mm x 2440 | 4' x 8' |