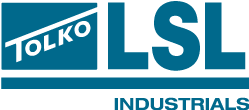 Straight, uniform boards that perform every time.
Tolko LSL Industrials are value added solutions for non-structural applications that perform consistently and reduce waste on the job. Using our proven T-TEC LSL technology, we've designed a durable industrial line that is defect free and won't twist, cup, or bow. Every inch of every board is usable.
How It's Made
Tolko's LSL is made up of 7 inch long strands of fibre bonded together in a parallel formation with a waterproof adhesive free of urea-formaldehyde for superior dimensional stability.
In our state-of-the-art Athabasca mill in Alberta, moisture levels are closely monitored and controlled to produce a product with a moisture content similar to that of a residential home. These tight controls result in a product that is resistant to warping, twisting, shrinking and bowing after installation.
Common Applications
Upholstered furniture
Export and domestic packaging and crating
RV components
Office furniture components
Display components
Door and window components
Shed components
Office furniture and partitions
Sport facility fixtures
Wall and floor substrates
Features and Benefits
Uniformity: No natural defects, voids, or low density pockets.
Consistency:  The continuous press provides true consistency in thickness, density, and moisture content.
Long-lasting Performance: Superior resistance to warping and twisting
Flatness: Excellent dimensional stability in panel flatness
Durability: Water-resistant adhesives for durability
Protective Wrap: Protection from the elements with bundle wrap
Warranty: Non-transferable, 1 year limited warranty
Products
Tolko LSL Industrial 38
Thickness: 1", 1-1/4", 1-1/2"
Widths: 3-1/2", 5-1/2", 7-1/4", 9-1/2", 11-1/4", 11-7/8", 14"
Available Billets Width: 48-1/2"
Length: 16'
Average Density: 38 lb/ft3
Warranty
Backed by our non-transferable, 1 year limited warranty.