by Tanya Wick, VP, People and Services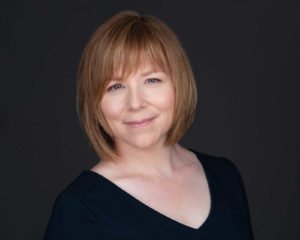 During COVID-19, it's more important than ever to remember that we are all in this together.
In times like this, how each one of us steps up is crucial. It's imperative that we stay true to our values, treat people with respect, and are role models and upstanders to support the actions needed to get through this crisis.
Tolko's values have been foundational to our success by helping define who we are as a company. Starting as an informal conversation around the Thorlakson family kitchen table, Tolko's values are still an integral part of the company's culture. Today is an appropriate time to look at our values through the lens of our current situation:
SAFETY: We ask employees to be vigilant in their safety and to watch out for one another. This can be said for all of us right now. Collectively, our actions will make a difference in the overall safety of ourselves and each other.
RESPECT: Respecting diverse perspectives can lead to innovative solutions to the complex problems we are facing. The way we treat and respect each other for our individual contributions sets the tone for how we work together and what we accomplish as a community and beyond.
PROGRESSIVENESS: Constantly seeking ways to improve is essential in these challenging times. There are many stories of how businesses are adapting to the current situation, to keep their doors open, and their employees and customers safe.
INTEGRITY: Now is the time to be an upstander. It is important that we act together and respectfully hold each other accountable to following the rules to limit the spread of the virus.
OPEN COMMUNICATION: Keeping the communication lines open is key to inform, reassure and seek feedback. The diversity of thought can only come from open, respectful communication.
PROFIT: There is no doubt that our economy is suffering. But we are preparing for potential business impacts of the pandemic and planning for a future where our economy will once again prosper.
There are many stories of individuals, businesses, and communities going above and beyond to make lives better during this difficult time.
We want to hear your stories. We want to share them too.
If you have a story you would like to share, send it to CorporateCommunications@tolko.com and be sure to include your full name and email or phone number so we can contact you before sharing it.
Let's keep moving forward together.