by: Janice Lockyer, Communications Advisor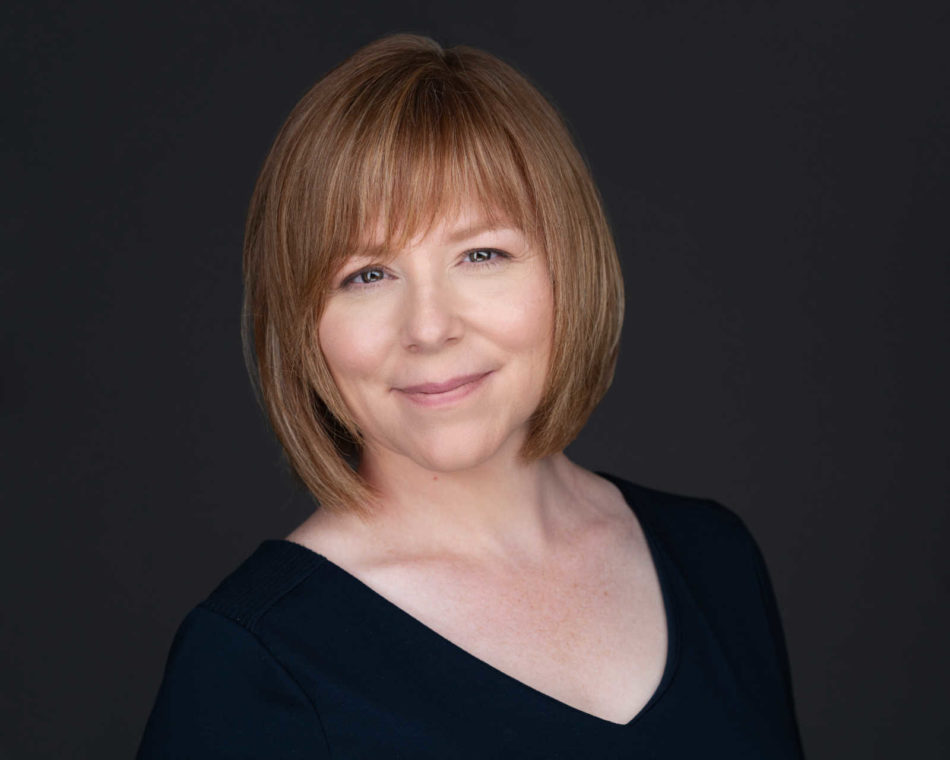 When I came to Tolko four years ago, Tanya Wick was one of the first people who took me under her wing. I was a new arrival from the East Coast, and she made sure my family was settled and doing well after our big move. She was younger than me by a few years, and I remember being impressed by her presence and her success. That someone as young as she was so far ahead on her career path was something. That a VP would take a junior under her wing, was something else.
Today, as I sit in her office preparing to interview her for International Women's Day, she is no less impressive. Her story, however, could have been much different.
Growing up in rural Saskatchewan and born into an impoverished family, Tanya faced challenges along her road to success that might have derailed many. For Tanya, they made her stronger and provided her with a core set of values she carries with her to this day. After high school, she chose university and embraced a career in human resources that has taken her from humble beginnings to a role as Vice President at one of Canada's largest forest product producers, Tolko Industries headquartered in Vernon, BC.
Today, Tanya is squeezing me into another busy day. It's casual Friday and she's wearing a red fedora that makes her look impeccably cool yet relaxed. Clearly, she's someone who is comfortable in her own skin, someone with a busy but well-balanced life. To me and my colleagues at Tolko, Tanya is very much a professional powerhouse, an example of how women can lead in companies. What's more, she's done it with perseverance, determination and by adhering to her values. Her example shows us, you can get there, you can break the glass ceiling.
In an industry many still see as dominated by males, Tanya is blazing trails. She joined the company five years ago for the career opportunity, and in her short time with the company, has seen her role expand from Vice President, Corporate Human Resources to Vice President, Corporate Services. Today, as a well-respected member of Tolko's leadership team, she now leads HR, Corporate Procurement, Communications, the Office Administrative Centre (OAC) and Building Maintenance. When I ask her about her role and how it has grown, she admits it keeps her busy and that it came with a huge learning curve, but she relishes the challenge and knows she has a great team helping her reach the organization's goals.
"One of my biggest strengths is my team," she says. "I took a lot of care in selecting the people I have on my team. They're people I can count on and they know they can rely on me as well. I believe that making the right hiring decisions is vital to my role and to Tolko, so I've worked hard to find people who will execute our vision and make a positive contribution to Tolko's culture."
Tanya spends a lot of time mentoring her team and she has high expectations of them.
"I expect my team to trust me and to be accountable for their roles and to deliver on their commitments," she says. "It builds trust and works both ways. I do everything I can to let them know they can look to me and they can trust me and count on me. I stand by my team. They know that I have expectations but they also know I am here to support them."
Her approach to mentorship is as straightforward as she is: "I coach and mentor my team for success. They have clear expectations and reasonable timelines to reach their goals, and I believe in leading by example. My team knows that what I say I'm going to do, I'm going to do. I make sure everyone has annual goals that help them reach their full potential, that are understandable, achievable and tied to our strategic vision. And, I think that while we always have constraints, I continue to look for development opportunities for my team."
To women who are on a similar path, Tanya's advice is also clear and conveys a keen intellect mixed with a strong sense of self.
"I believe that to make it in business, particularly in a male-dominated industry like forestry, you need to find success and balance," she says. "It's something that's taken me a few decades to learn but unequivocally my performance is stronger when my life is balanced. I know it's not easy to achieve but it is important to focus on finding a balance that makes you happy."
Tanya also believes women need to be confident. "You need to have confidence and lots of it. You must believe you belong and that you compete where you are. For me, career success is not about adjusting to male status quo it's about changing the male status quo. It's not about using your masculine traits to become 'one of the guys,' it's about incorporating women's ideas and ways of thinking into the business. I encourage women not to be afraid of doing things your own way—believe in yourself and get your ideas out there. Women have great ideas."
As for her own goals, Tanya has her eye on defining a women's strategy for the forest industry.
"It's something we're working on as a company and as a part of the Forest Products Association of Canada (FPAC)," she says. "We know that there are some programs within forestry, the industry, our company and other companies that do things to promote women's participation. Many companies, including Tolko, offer maternity top up, wellness programs, flexible benefits, ways to purchase extra vacation time, access to educational scholarships and other ways to help with career development such as paying for people to get their degrees and so forth. However, I would like to see some new strategies that I believe would go a long way to encouraging more women to think about careers in forestry."
Tanya believes these new strategies should include more flexible work hours and workplaces as well as mentorship programs that would help women navigate the waters when they come into an organization—particularly in forestry and other traditionally male-centric industries.
"It would be an enormous help to learn the industry, the players, the language, when you start," she says. "The mentorship of someone—male or female—to guide you would go a long way to helping women successfully transition into leadership roles in these industries."
For Tanya, the women's strategy is not so much about telling women where to work but ensuring they don't doubt they can work anywhere they want—to instill more confidence in women in our organization and beyond to know that they can step up and take on leadership roles and be successful.
"I've been very lucky," she says. "Brad (Thorlakson, CEO) and the guys are very supportive in coaching me. They're always available. These same opportunities exist in many organizations. There are a lot of development opportunities and a lot of people willing to help you, you just have to be confident you can be successful and not be afraid to ask for guidance and support."
As we wrap up the interview, we turn our attention to International Women's Day and what it means to her. And, of course, the woman who is always learning and thinking turns her mind to education.
"This year's theme for International Women's Day is pledge for parity, and for me, I think education and enabling women to have access to education across the world, is possibly the most important thing we can do to guarantee that pledge becomes a reality," she says. "Educating women will change the world. There have been many studies on the ripple effect of education in women. It improves economic position which improves social position which improves security which improves political representation and women's health and well-being. It is also well documented that women who are educated ensure their daughters get educated. So ensuring that women the world over have access to education is very important to me. I was recently reading an article that said if every Ethiopian girl received an education it would bring 4 billion US dollars to that country's economy. Imagine the progress—it would be huge."