Announcing Tolko's 2021 Award Winners!
Tolko's company Values are the foundation of our culture. They guide our day to day actions and decision making and support us to execute on our strategy. Employees who adopt these Values help create a safe and rewarding work environment.
Each January, we recognize 12 exceptional employees across the company for living Tolko's Values of Safety, Respect, Progressiveness, Integrity, Open Communication, and Profit in their daily life and work. This may include leading by example, modelling diversity and inclusion, being accountable for their actions, making prudent decisions, and communicating openly and respectfully with colleagues.
Congratulations to these well-deserving employees for consistently demonstrating Tolko's Values in 2021:
• Darren Brad, Woodroom Operator, Meadow Lake Division
• Dan Bryant, Charge Hand/Relief Supervisor, Heffley Creek Division
• Harvey Douglas, High Lift Operator, Lavington Division
• Brandon Fandrey, Millwright, High Prairie Division
• Doug Felhauer, Quality Control–Planer, Armstrong Lumber Division
• Justin Hill, Millwright / Planer Maintenance Chargehand, Soda Creek Division
• Dave MacDonald, 2nd Class Maintenance Engineer (Cogen), Armstrong Plywood & Cogen
• Jeremias (Jerry) Madrid, Backup Team Leader, Athabasca Division
• Mark Straza, Log Scaler, Lakeview Division
• Jenna Swanson, Woodlands Operations Supervisor, Woodlands
• Brett VanderHoek, Director, People & Services, Vernon Office
• Jori Zatko, Millwright Apprentice, High Level Division
The winners represent many different parts of Tolko, from operations to maintenance, from woodlands to head office, from supervisors to technicians and equipment operators. What they all share is a commitment to their colleagues and Tolko's Values.
We will introduce and highlight award winners in groups of three throughout the year. Here are our first three award winners who shared their thoughts with us about what living Tolko's Values means to them.
Doug Felhauer, Quality Control-Planer, Armstrong Lumber Division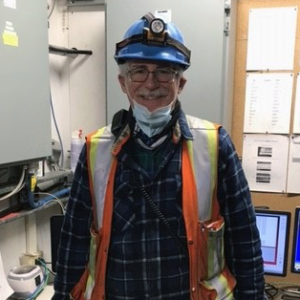 I demonstrate Tolko's Values through leading by example. You can't encourage people to do the right things if you're not willing to do them yourself. I help when needed but out of respect for others I also stand back and let them figure out a situation on their own (safely, of course!) so that their learning experience is more meaningful. Safety, open communication, and respect for one another are key to a strong and safe work environment.
Brett VanderHoek, Director, People and Services, Vernon Office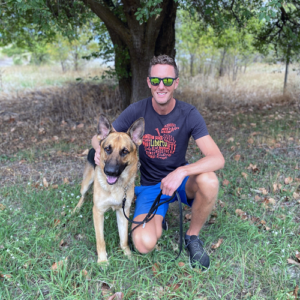 I learned from my dad as a kid that nothing is more important than your personal integrity. After working in non-profit, Tolko's Values were what drew me to the company more than 10 years ago. There was an alignment with my personal values, as well as a focus on families and communities, which made me feel like I had found the right place to contribute and grow.
2021 was a challenging year both personally and professionally. We adapted while navigating fires, floods, pandemics, tumultuous markets, government policy, and changes within our team. When I look back on the year what stands out for me is how everyone pulled together to get things done with a high level of integrity. This recognition belongs to the entire People & Services Team who consistently demonstrate Tolko's Values, and who hold me accountable to do the same. Thank you!
Jerry Madrid, Finishing Technician-Production, Athabasca Division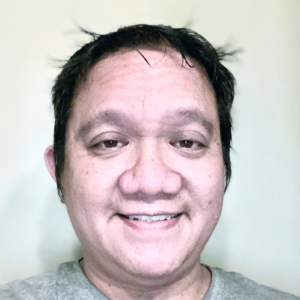 Working with integrity and respect are two of the core values that I go by with my everyday life. I'm a firm believer that if you take care of your people they will take care of you as well. Having a mindset where you treat Tolko's assets like you would your own brings me a sense of pride. I strive to make a difference and have a positive impact in my workplace every day.
I believe that demonstrating Tolko Values at work or at home are important because it creates a legacy and an inspiration. When the people you work with or your children at home think of integrity, fairness, and doing the right thing, they will remember you.