It's the third year for Tolko's Community Citizen Award, which was created to recognize employees who contribute to the communities in which they live and work. As part of National Volunteer Week, we're proud to announce the two winning employees who have shown outstanding support for their community while reflecting Tolko's values of respect and integrity.
The winner for the BC region, representing Tolko locations west of the Rockies, is Jack Darney, Forestry Superintendent at Cariboo Woodlands. 
The winner for the Prairie region, representing Tolko locations east of the Rockies, is Peter Spruyt, Electrician at High Prairie.
Jack and Peter will each receive $2,500 to be donated to the charitable organization of their choice.
Highlighting the winners' activities: Jack Darney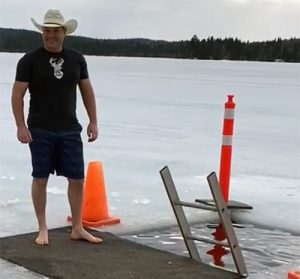 Jack has spent many hours supporting his community through his involvement in the Big Lake Community Association, which, among other services, runs the community hall and oversees the local volunteer fire and rescue service. Their budget is largely locally generated through grants, applications, and fundraisers, on which Jack spends a lot of his volunteer time to secure. He is also very involved in the Big Lake Memorial Park Committee, the Cariboo Regional Districts Area F Advisory Planning Committee, and the 4-H organization.
"This is very much unexpected and I am truly humbled being nominated by my peers and selected by Tolko," says Jack. "Volunteers are essential in providing a wide range of community services that exist within the small rural communities spread throughout Tolko's operations. During the pandemic, volunteers across the region are struggling to maintain programs as traditional fund raising efforts are unable to occur and this program is very much appreciated."
Photo: Jack in March just before jumping into Big Lake as part of a fundraiser
Highlighting the winners' activities: Peter Spruyt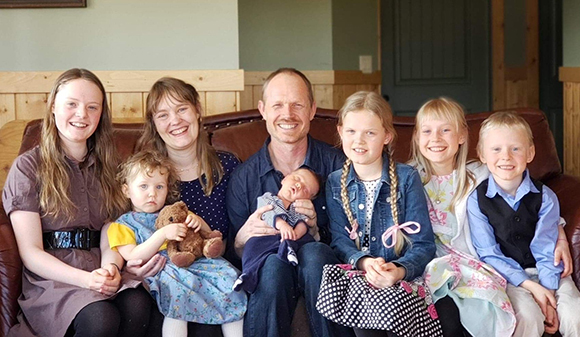 For 20 years, Peter has been a mentor at multiple youth camps as a fundraiser, counselor, and board member. He's a volunteer firefighter, a soccer coach, a youth leader, and a supporter of many community activities from Christmas events to pancake breakfasts. Peter has also helped fundraise for local children as well as children in Mexico and India. He has represented Tolko at many community events, including school science fairs, fundraisers, and career fairs.
"I feel privileged to be part of a company that supports and encourages values like this," says Peter. "To receive this award is such an honour — there are so many people that do so much to bless their community and it has been challenging for us all during this lockdown. I am glad that I can still give back to our community and area by investing and encouraging friends, family, co-workers, and youth. There is an old saying: "If you are blessed be a blessing!" and I have worked hard to live by this as a youth, adult, dad, husband, co-worker, fire fighter, camp worker, and friend. We all have so much to be grateful for and can always bless someone else."
Photo: Peter with his wife and kids, including the newest addition to the family
Congratulations to Jack and Peter — keep up the great work.