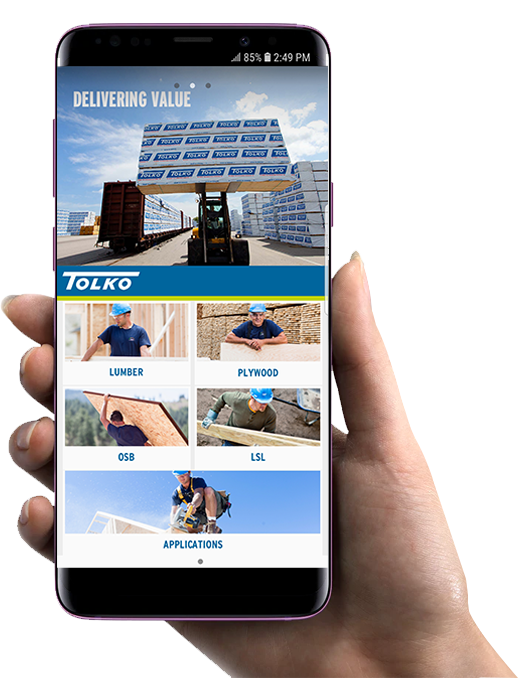 We are pleased to announce the launch of our free mobile app Tolko Product Guide, developed to enhance our reach to our customers and bring our products to your fingertips.
The app allows you to conveniently view our wide range of lumber, plywood, OSB and EWP products complete with images, specifications, warranty information, and installation instructions. Set yourself up for success by finding the best Tolko products for a variety of applications and uses!
We are excited to provide you with the tools you need to make the most of your Tolko products. You can stay in touch with us and be the first to hear about promotions specific to your location and to receive important Tolko announcements! Don't wait – download the app today!
Download the Tolko Product Guide App – App Store (iOS devices)
Download the Tolko Product Guide App – Google Play Store (Android devices)