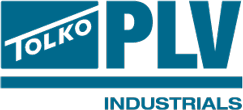 PLV was developed as a structural, cost-effective alternative for industrial applications. With its engineered precision and strength it's changing the game for industrial manufacturers.
Changing the Plywood Game
Plywood is made with a parallel and perpendicular orientation of veneer which is necessary for cross-panel stability. PLV is made with an all-parallel orientation of veneer which provides superior strength along the length of the panel when ripped. When manufacturers require lengths, PLV's all-parallel orientation provides superior stability and out performs Plywood in strength.
Changing the Lumber Game
Lumber has been used for industrial applications due to its historically unchallenged availability and familiarity. Manufacturers work around the natural defects and cut off sections containing rot or wane. PLV is made up of layers of veneer and therefore does not have the same natural defects found in lumber. Manufacturers using PLV can utilize every piece and don't need to compromise their product because of defects.
Changing the LVL Game
Laminated Veneer Lumber is a structurally-certified, high-performance product made from layers of veneer and designed for structural applications. PLV is a structural, non-certified product intended for industrial applications and is a cost effective alternative to LVL. PLV offers the same engineered precision, consistency and quality as LVL but at an appropriate price point for industrial applications.
Strength in Layers
PLV is made from our interior mix of Douglas-fir, Larch and Spruce Metriguard-rated veneer in an all-parallel orientation. This combination of species in a parallel orientation results in superior bending strength along the grain of the product without weak spots from rot, knots or splits.
ISPM-15 Exempt
As with Tolko's plywood products, PLV is manufactured with glue, heat and pressure and is therefore exempt from the requirements in ISPM-15 and safe to use for international shipping.
Putting this game changer to use
PLV brings engineered precision and strength for industrial products. This makes it a dependable, predictable and affordable choice for:
Windows and Doors
Upholstered Furniture
Heavy-duty Crates and Pallets
Export & Domestic Packaging
RV Components
Office Furniture Components
Display Components