It's Gender Equality Week and what better way to celebrate than to highlight some of the women at Tolko who are making an impact on our business!
Our Values Award winners
Each year, we honor employees who live Tolko's Values of Safety, Respect, Integrity, Progressiveness, Open Communication, and Profit. By living these Values, our employees create an inclusive workplace. This year we recognized two women at Tolko for consistently demonstrating the company Values: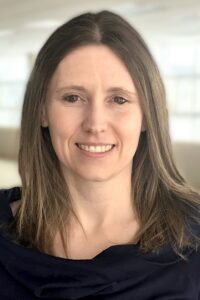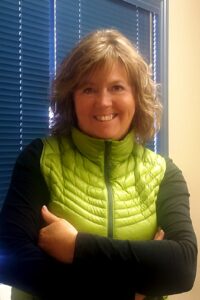 "There is no difference in the way I treat people – respect is the key, whether I am talking to customers, coworkers, or family and friends."
– Terri Hansen, Sales & Service Representative, Lake Country Division
"Recognizing and aligning my personal values with Tolko's values helps me be my authentic self every day."
– Sarah Purslow, HR Supervisor, Total Rewards, Vernon Office.
Our women in operations
More and more women are finding that work in manufacturing or trades is where they are happiest. Here is what a few of our women in our operations have to say about their career choice.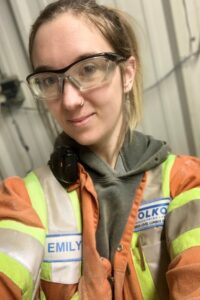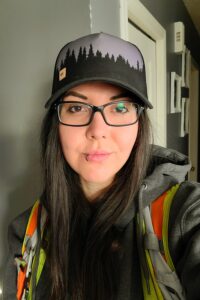 "I decided to pursue millwrighting as a career because I have always been mechanically inclined. I grew up around motorcycles and ATVs here in the North. I started at Tolko as a production employee and learned to run a handful of the machine centers. My mechanical background and interest made me naturally gravitate towards wrenches and tools. I would watch the millwrights come to fix the machines and knew I had found my calling!"
– Jori Zatko, Millwright Apprentice, High Level Division
"I knew I wanted to do more with my career and an apprenticeship seemed like a good next step. I started my apprenticeship in 2018 and then took a year off for maternity leave.  I really enjoy it because there is such an art to saw filing.  The trades professionals I work with are all incredibly talented and there's plenty of opportunity for career growth."  – Emily Jewer, Saw Filer Apprentice, High Level Division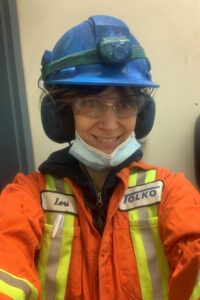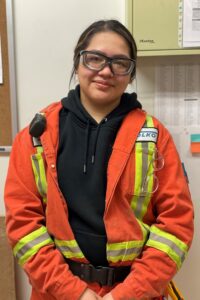 "With the increasing numbers of skilled and diverse people joining our company, it's good to know that everyone has an equal opportunity to grow in their careers."
– Lori Oviatt, Production, High Prairie Division
"Working with a diverse group of people who respect each other helps morale and productivity. Diverse ideas and perspectives make our mill a great place to work."
– Jayden Desjarlais, Production, High Prairie Division
Our mentees
Tolko's Mentorship Program for Women has helped mentees develop their skills and build their networks. Here are two of the women featured in our mentoring program.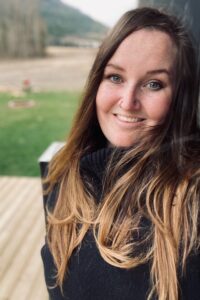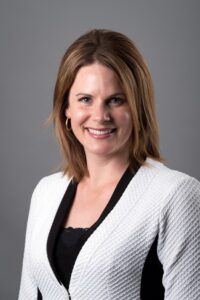 "The resources have helped me to better manage my workflow and improve my communication skills. After each of my mentoring sessions I leave with a higher self-awareness, new tools in my toolbox, and a greater sense of pride in the work I do."
– Kiley Sales, Executive Assistant, Vernon Office
"I was excited to have the opportunity to be paired with a senior leader as my mentor to help me strategically identify processes that help me improve my leadership capabilities. Working with someone who understands my role within the company helps me develop strategies to influence change."
– Kait Baskerville, Safety & Asset Protection Advisor, Armstrong Lumber Division
Our leaders
Leading by example is key to driving a culture of inclusion. Here is what some of our women leaders have to say about how they lead a culture of inclusion.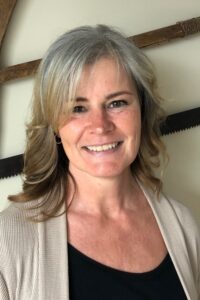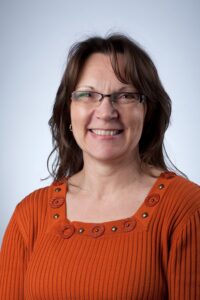 "We need to ensure that we value ourselves, each other, and what we offer. We all matter."
– Leslie Joles, OAC Supervisor, Vernon Office
"It's about staying curious to learning so we can all bring a diverse approach to solving problems together."
– Donna Kelman, Credit Manager, Vernon Office
We'd like to thank all employees for their contributions, and during Gender Equality Week, we're making a special call-out to all the women who are making a difference at Tolko!