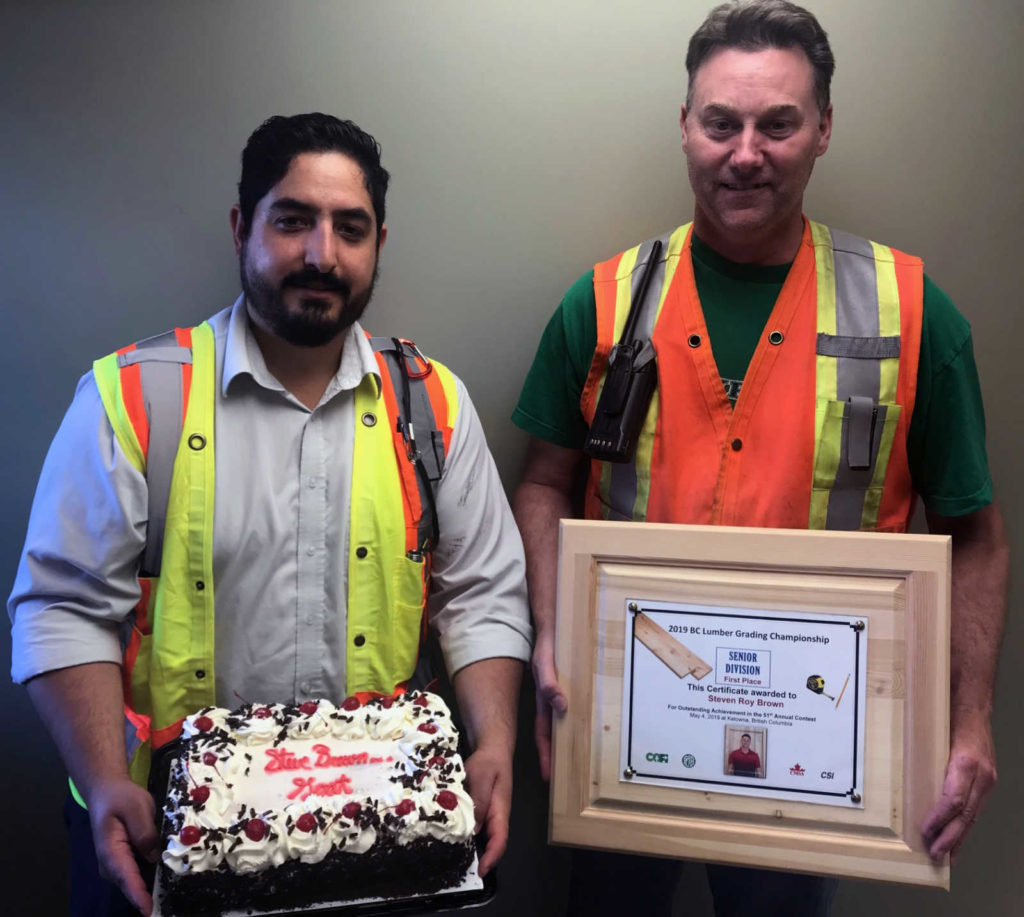 Steve Brown is an experienced Quality Control Supervisor from Tolko's Lavington Division. On May 4 in Kelowna, he was presented with the top award at the 2019 BC Lumber Grading Championships. In fact, Steve achieved the highest mark of any champion in 51 years. Wow!
"It's been a great privilege to be a part of this competition since 2004," says Steve. "Thanks to all the people at PLIB, COFI, CMSA, and CSI for putting this event together every year to promote knowledge in the industry. I've met a lot of great people over the years and really enjoy the experience."
In addition to taking a written exam, competitors are required to complete a practical exam where they must accurately identify and grade the species of 80 pieces of lumber in a limited amount of time. Steve's supervisor, Amir Arvin, is a Finishing End Superintendent at Lavington. He attended the awards ceremony in Kelowna in May to show his support for Steve.
"Winning first place makes me very proud of Steve and our entire team at Lavington," says Amir. "This is a huge accomplishment!"
Gordon Sitter, Lavington Plant Manager is proud of Steve. "Having been a part of these events for many years I understand how hard it is to win. To see Steve represent Tolko and not only win but post the highest mark of all time was incredible. We are very fortunate to have Steve teaching our next generation of QC leaders at Lavington!", says Gordon.
Congratulations Steve!