Earlier this year, twelve employees were awarded Tolko's 2019 Values Award for consistently demonstrating Tolko's values of Safety, Respect, Progressiveness, Integrity, Open Communication, and Profit.
At Tolko, our core values are a foundation for a strong and vibrant workforce that serves to improve the productivity and morale of the whole company. Employees who adopt these values as their own help create a healthy, productive, and profitable work environment.
In April, July, and October we introduced you to several award recipients and now we're pleased to share with you the stories of the last three amazing employees who demonstrate Tolko's values every day: Wade Marchand, Sarah Purslow, and Richard Wright.
Wade Marchand, Charge Hand, Lavington Division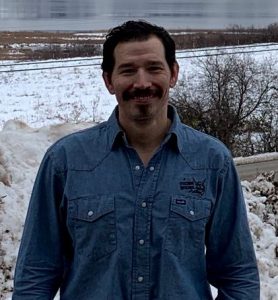 Wade, who is First Nations, is a Charge Hand at Tolko's Lavington Division. His commitment to always 'doing the right thing' and making solid, fair decisions are qualities that have earned Wade the respect of his colleagues and supervisors at Lavington.
According to those who work with Wade, he has embraced his role as a leader within the division and is known as being 'firm but fair' with everyone. For him, it's not enough to have high expectations of others: he also holds himself accountable for ensuring a safe and respectful workplace by living Tolko's values every day.
Congratulations Wade on your award and for demonstrating Tolko's values!
Sarah Purslow, HR Supervisor, Total Rewards, Vernon Office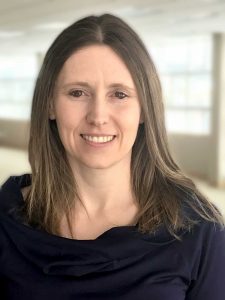 Sarah, who joined the company in April 2003, believes that living Tolko's Values provide a strong foundation to help guide her everyday decisions and behaviours both professionally and personally.
"Recognizing and aligning my personal values with Tolko's Values helps me be my authentic self every day," says Sarah.
She adds that demonstrating these values are important to her because when living these values she is comfortable with her decisions and how they might impact others.
"I believe that by doing your best to live these values every day you will naturally incorporate them into your actions at work and at home," says Sarah.
Congratulations Sarah on this well-deserved achievement!
Richard Wright, Millwright, Lakeview Lumber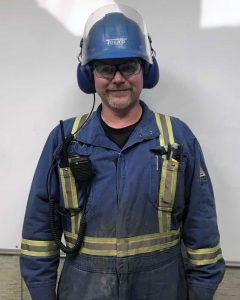 Rick Wright has worked with the Lakeview Lumber team for 29 years and says that he's very honoured to receive this award.
"Most of Tolko's values are the values of good people already," says Rick. "I exhibit those values because that is the way I was raised and I believe that respect, integrity, and open communication in particular are the cornerstones of healthy relationships."
Those who know Rick well can attest to his ability to consistently treat everyone with respect and dignity both at work and in his personal life with family and friends. He adds that he always strives to make the right decisions that benefit my family, friends, and the company he works for.
"I think that people should incorporate Tolko's values both at home and at work to show the communities we live in that we are well-grounded and that we genuinely care for others," says Rick. "These values will be recognized as key factors to a successful, vibrant, and thriving community."
Congratulations Rick for consistently living Tolko's values!