In April and July, we introduced you to several award recipients and now we're pleased to share with you the stories of another three amazing employees who live Tolko's values: Dwight McGlynn, Terri Hanson, and Chris Verreault.
At Tolko, our core values are a foundation for a strong and vibrant workforce that serves to improve the productivity and morale of the whole company.  Employees who adopt these values as their own help create a healthy, productive, and profitable work environment. Earlier this year, twelve employees were awarded Tolko's 2019 Values Award for consistently demonstrating Tolko's values of Safety, Respect, Progressiveness, Integrity, Open Communication, and Profit.
Dwight McGlynn, Millwright, Athabasca Division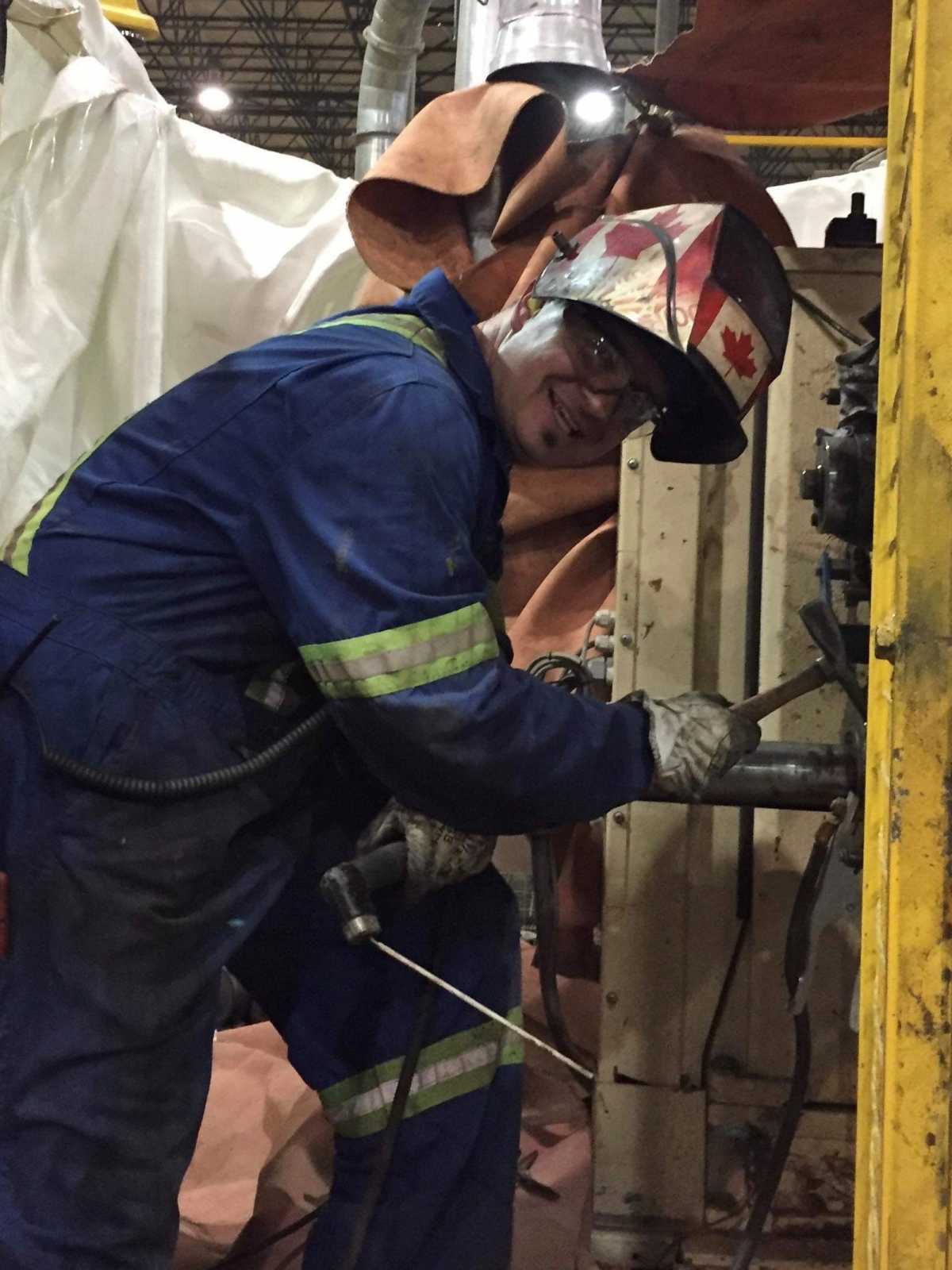 Dwight, who has worked for Tolko's Athabasca Division for seven years, is very safety-conscious and takes great pride in his work.
"Living the values of Tolko has always been the way that I work, even prior to working here. Safety is of utmost importance to me and should be to everyone. I have a family to go home to," says Dwight.
He believes that giving and receiving constructive feedback is extremely useful, as it helps us better ourselves and our work.
"I'm committed to helping our mill run it's best because I believe its success is a reflection of our hard work," says Dwight. "These are the values that I hope to encourage in others and in my children."
Most of all, Dwight is one to lead by example and strive to encourage others to take pride in what they do and treat people with respect at all times.
"I think that if all employees demonstrated these values, it makes for a safer, more productive, and happier work environment for everyone."
Congratulations Dwight on your well-deserved award!
Terri Hanson, Sales and Service Representative, Lake Country Division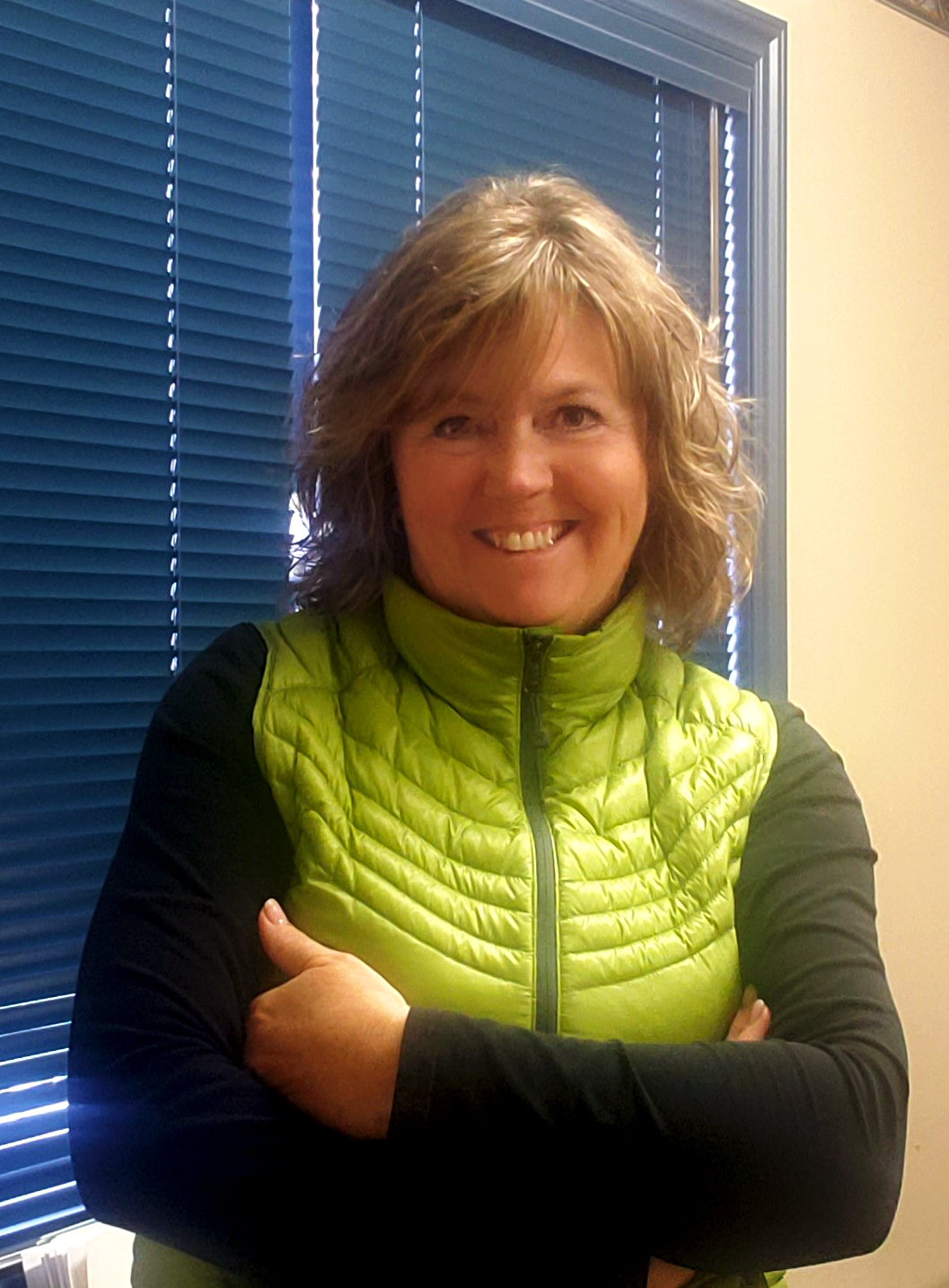 Terri has been with Tolko for over 10 years, joining the Lake Country team in 2016. Family values are important to Terri, and she says that because Tolko is a family business that goes back over 60 years, it's easy to integrate Tolko's values into her workplace as they align with her own values at home.
"I try to treat everyone with the same respect, whether they're customers, coworkers, or family and friends. There should be no difference in how you treat others," says Terri. "Working at Tolko has helped me be the best I can be both at home and at work. I'm able to bring, and exercise, my same values here."
Most of all, Terri appreciates her team's commitment to safety, progressiveness, open communication, and having the tools, knowledge, and support that she and her colleagues need to work safely and go home safe to their families every day.
"Working together safely as a team is extremely important to us at Lake Country Division. The mantra of 'Think Safety' has become the normal at work and at home," says Terri. She jokingly adds, "So no more mowing the lawn in flip flops!"
Coming to work is something most of us have to do and she recognizes that she is fortunate enough to spend her days with people working toward a common goal. For Terri, the most exciting thing about working at Tolko is that it's a progressive company that cares about people. She says, "This is one of the many things that make this a great place to work."
"I was honored to be chosen as a Tolko Values Award winner and I encourage anyone to take the simple steps of being neighbourly, support your family, friends and co-workers," says Terri. "Make your job valuable to you as an individual and it will reflect back in every aspect of life."
Congratulations Terri on your achievement and for consistently reflecting Tolko's values!
Christopher Verreault, Electrician, High Prairie Division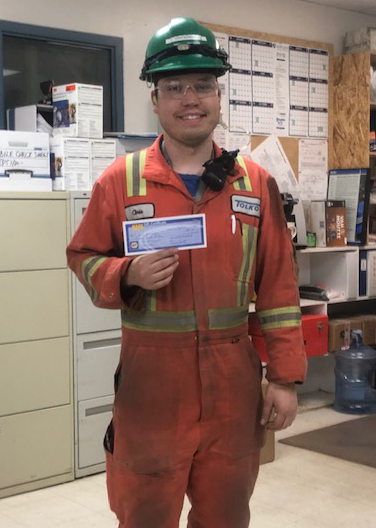 Chris has been with Tolko's High Prairie Division for almost three years and takes an insightful and holistic approach to living Tolko's values every day.
"I think that demonstrating Tolko's values has not only helped make my job more enjoyable, but it's helped me grow and become a better person, and helped me become better at my job," says Chris. "Working at Tolko has expanded my knowledge, skills, and allowed me to look at things in different ways."
Chris believes that maintaining an open mindset and treating others with respect and dignity has a positive impact that greatly improves workplace morale and builds trust.
"When people treat each other with respect and keep the lines of communication open, everyone benefits. It gives me a reason to look forward to going to work."
Congratulations Chris on your award and for demonstrating Tolko's values!