Tolko's company Values are the foundation of our culture. Each year we recognize 12 exceptional employees across the company for living Tolko's Values of Safety, Respect, Progressiveness, Integrity, Open Communication, and Profit in their daily life and work. Meet our last group of three Values Award winners of 2021: Dan Bryant from Heffley Creek Division, Jori Zatko from High Level Division, and Justin Hill from Soda Creek Division.
Here is what they had to say about being selected as a Values Award winner and why living Tolko's Values are important to them:
Dan Bryant, Maintenance Supervisor/Planner, Heffley Creek Division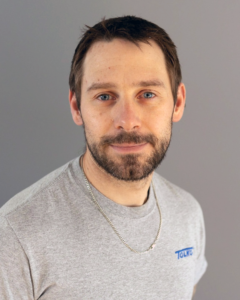 "I am very honoured to have been chosen for this award, so thank you very much. Each day I try to lead by example both on and off the job. At work I do my best to set a good example for my coworkers and peers. I try each day to work hard and safe, be enthusiastic about my work and treat everyone with respect. At home I work hard at setting a good example for my young daughter and teaching her how to be self-sufficient, honest and respectful. I believe that strong communication is the key to any successful business and do my best to adopt this principle at work as well as at home."
Jori Zatko, Millwright 2nd Apprentice, High Level Division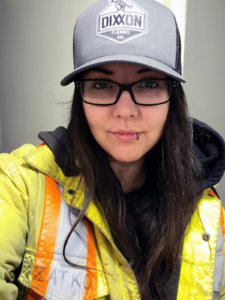 "It's a pleasant surprise to receive this award for Tolko High Level, thank you! Tolko is very inclusive and diverse, with many different opportunities for growth, which resonates with me deeply. Anyone that knows me around the plant knows that my first priority is safety, which was nurtured by my former journeyman Jason Prill. I believe in all walks of life that safety, communication, respect, teamwork, inclusion and opportunity is the foundation for success. Bringing that to the table at home and work has helped me tremendously in my personal life as well as Tolko."
Justin Hill, Millwright/Planer Maintenance Chargehand, Soda Creek Division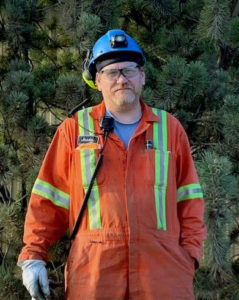 "My belief is that by living our values through our work and life we support foundational growth in ourselves and our peers. I believe in what Tolko stands for and its values. My daily focus is on safety, consistency in communication, and setting common goals to improve efficiency in operations as a team. My experiences are inclusive, where my ideas are heard and implemented. Diverse opinions and considering others' viewpoints are what create innovative approaches, and I appreciate Tolko for this."
Congratulations Dan, Jori, Justin, and all of our 2021 winners!