Winning CPHR BC & Yukon HR Professional of the Year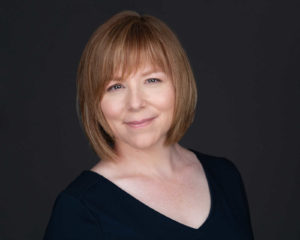 Tanya Wick, Tolko's Vice President People & Services, is the recipient of the 2021 CPHR BC & Yukon HR Professional of the Year Award!  This award recognizes exemplary HR professionals who contribute by achieving business results, developing innovative and sustainable programs, as well as demonstrating leadership and commitment to the HR Profession:
At a community level, Tanya initiated a Community Investment Strategy with a focus on at-risk youth, Indigenous, and forestry education. Since its inception in 2017, Tolko has donated over $1.25M to our local communities in support of these groups.
Tanya is passionate about developing others and, under her leadership, Tolko actively invests in cultivating skills, knowledge, and abilities at all levels of our organization. Such programs include supervisor development programs, performance management and development planning, and coaching and mentoring.  The work Tanya leads has contributed greatly to ensuring Tolko has an engaged and skilled workforce.
Tanya's innovative thinking and determination brought diversity and inclusion to the forefront at Tolko. Tanya is passionate about providing opportunities for women and Indigenous youth to succeed and become a bigger part of the forest industry. Tanya is also affecting change farther afield. She leads a "Women Succeeding in Forestry" LinkedIn group, and is sought after as a keynote speaker and subject matter expert on Diversity and Inclusion within the primary industry.
To help bring change on a broader level, Tanya was also selected as one of three industry reps on the National Gender Equality in Forestry Steering Committee, and was recently asked to join the Women's Forest Congress Advisory Council and the Canadian Chamber of Commerce BIPOC Leadership and Inclusion Council.
We are so very pleased that Tanya has been recognized for her immense contributions to Tolko, our communities, the forest industry, and beyond. Congratulations Tanya!