Gender Equality Week (Sep. 25-29, 2023) recognizes the achievements of women and gender diverse communities across Canada. It provides an opportunity for Tolko to reaffirm its commitment to workplace diversity and gender equality. Tolko's emphasis is on groups that have traditionally been underrepresented in forestry, including women. Diversity is about representation and inclusion is about culture, and Tolko is committed to fostering an environment where all employees feel valued.
This year, we are proud to feature three dedicated and talented women who are thriving and growing their careers at Tolko: Cheryl Gutu, Jen Pelton and Becky McLennan. They recently shared their thoughts on how Tolko supports them in achieving their professional goals.
Cheryl Gutu, Quality Systems Engineer, Strand Based Business & Veneer Based Business, AB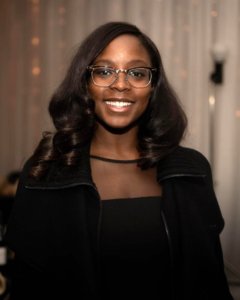 Q1. How has Tolko helped you succeed in your role?
Tolko has offered me engaging work that challenges me, while helping me navigate my career with plenty of guidance.
Q2. What made you decide to work in forestry?
As a supporter of renewable and sustainable solutions, forestry was an easy choice to make. At our core as an industry and a company, sustainable forest management is paramount to the continued success of our operations. It's incredibly gratifying to know that the place where I work makes every effort to replenish the ecosystems we manage while efficiently using the raw materials we harvest.
Q3.  What advice or words of encouragement can you provide other women & girls to consider pursuing an engineering career in forestry?
There is always opportunity to grow, and there are always women here to help you throughout your journey. Since entering this industry, I have been fortunate enough to gain great women mentors from Engineering, Human Resources, Procurement, and Sales & Marketing. Although most are outside of my specialization, the tight-knit nature of forestry and wood products allows for great collaboration across backgrounds. I am grateful to every one of the women I've had the pleasure of being mentored by for sharing their varied perspectives on how they have maneuvered, and achieved successes in, their careers at Tolko and the wider industry.
Jen Pelton, Human Resources Coordinator, Armstrong Division, BC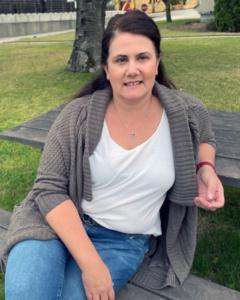 Q1: How has Tolko helped you succeed in your role?
From the moment I joined Tolko, I was encouraged to attend seminars, take part in leadership series, mentorship programs, and any developmental programs that interested me. That kind of welcome has set me up for a successful career here.
Q2. What made you decide to work for Tolko/in forestry?
I have worked in a forest-related industry for nearly my entire adult life and grew up in a forestry family. Coming to Tolko after I finished my HR program was like coming home, the right fit at the right time.
Q3. How has Tolko's Mentorship Program for women helped support you in reaching your career goals?
My mentor has given me incredible insight into a part of the organization that I was not familiar with before. They are an invaluable sounding board for my ideas, and they've encouraged me to continually build on my career goals. This experience has been impactful and motivating! Tolko's Mentorship Program for women supports us taking on leadership roles and equaling out the representation. The mentors that are involved have an active interest in seeing all the mentees succeed.
Becky McLennan, Woodlands Supervisor, Okanagan Woodlands Division, Lumby BC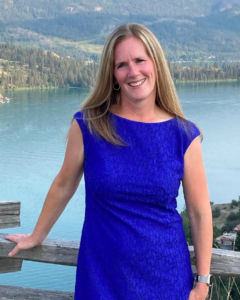 Q1: How has Tolko helped you succeed in your role?
Tolko's commitment to my development and success on the Woodlands team has been evident through the diverse array of training opportunities offered. The Supervisor Development Framework training series provided a hands-on, practical perspective on the responsibilities of a supervisor.
This program encompassed fostering unity within diverse teams, leading through change, and making well-informed decisions to drive business progress. I have also had the privilege of participating in female-focused initiatives like Tolko's Mentorship Program. These initiatives have been mutually beneficial, accelerating not only my personal growth, but also enhancing my effectiveness in my role at Tolko.
Q2. What made you decide to work in forestry and/or for Tolko's Woodlands Division?
Growing up in the resource-dependent Village of New Denver heavily influenced my decision to pursue a career in forestry, as I witnessed its profound impact on the local community and the engaging, often divisive discussions it sparked. Now, I am fueled by my passion for fostering relationships and learning in my current role collaborating with First Nations.  This role provides a unique opportunity to help strengthen connections across diverse communities through listening, facilitating knowledge sharing, promoting sustainability education, and striving to not only understand but also to respect differing values and perspectives. Bringing communities together is imperative for the ongoing prosperity of the industry.
Q3. What advice or words of encouragement can you give women and girls considering a forestry operations career?
Seek mentors and role models in the field, as their guidance can provide valuable insights and inspiration. Embrace challenges as opportunities to learn and grow, fostering resilience and expertise. Cultivate confidence in your skills and unique perspective, knowing you have the potential to excel because of it and thereby help contribute to a sustainable future.
We'd like to thank all employees for their contributions, and during Gender Equality Week, we're making a special shout-out all the dedicated women at Tolko who are making a difference each day. If you are interested in a career at Tolko, visit our Careers page here.