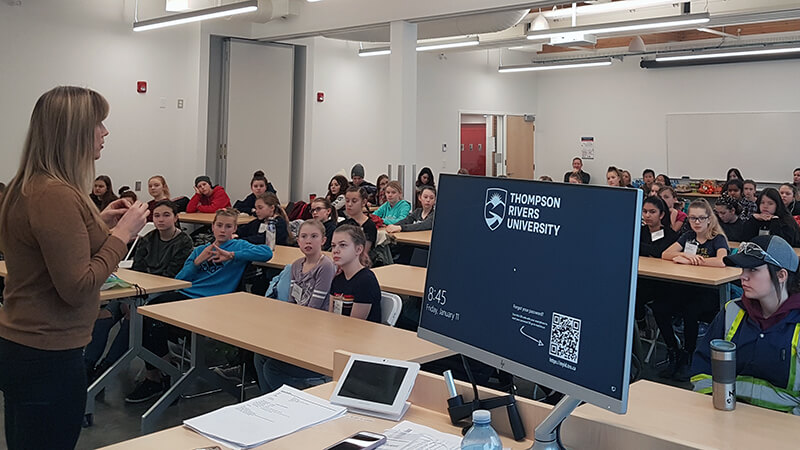 Tolko helped sponsor a trades career day for nearly 70 girls in grades 7, 8 and 9 from schools across School District #73. The event, called the Girls Exploring Trades & Technology Sampler, was held Jan. 10 and 11 at the Thompson Rivers University (TRU) campus in Kamloops, BC.
In addition to hearing from guest speakers who are all industry professionals, the girls had the opportunity to sample four different trades, namely: carpentry, refrigeration, power engineering, and mechanics.
Sari Cox, Maintenance Planner, Lavington Division was there on day two to speak with the girls.
Sari says, "It was great to connect with these young ladies and share my experiences in trades. Hopefully, this exposure to the trades will get them thinking about it as a worthwhile and rewarding career choice, with room for advancement and growth."
Check out this short video of Sari speaking to the girls.