Welcome to Gender Equality Week, September 18-24, 2022! This year's theme is equal rights, equal opportunities. Gender equality exists when people of all genders are treated with respect and receive the encouragement and support they need to achieve their full potential. We are proud to feature three women who are succeeding and thriving in their non-traditional roles at Tolko: Gaileen Galuska, Chelsea Cook, and Jori Zatko.
Here is what they have to say about how Tolko has supported them in reaching their professional goals:
Gaileen Galuska, Green End Supervisor, White Valley Division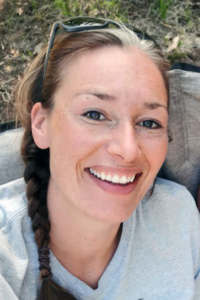 "Completing Tolko's Taking the Stage program for women taught me to be a more effective leader so I could further help my team succeed," says Gaileen. "I recommend to every woman to seize each opportunity that is presented, ask questions, and keep learning more. It's amazing where it will take you!"
Chelsea Cook, RPF, Woodlands Supervisor, Cariboo Woodlands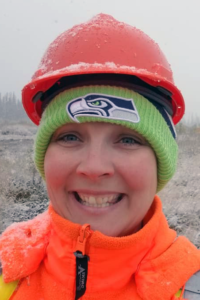 "I knew from a young age that I wanted a career that involved the outdoors and my parents suggested forestry as an option," says Chelsea. "After graduating my goal was always to end up at Tolko. Tolko had strong female mentors who guided me through my journey to obtaining my Registered Professional Forester (RPF) designation. I'd encourage any female student thinking of forestry as a career to consider working for Tolko. You won't regret it!"
Jori Zatko, Millwright 2nd Apprentice, High Level Division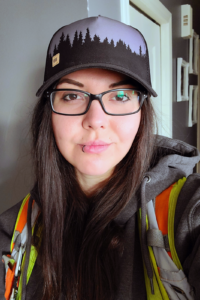 "My mechanical background and interests made me naturally gravitate towards wrenches and tools," says Jori. "I would watch the Millwrights fix the machines and knew I had found my calling. I'm really enjoying this trade because it's hands-on work and takes some serious wrenching sometimes, but there is also the problem-solving aspect that I really like. Not only do I get to stay physically active, but I also get to use my critical thinking skills. Being a Millwright in a mill gives you the best experience and education to cover almost all aspects of the trade. I really believe we need to empower women to step up and do whatever they set their minds on!"
For more information on Gender Equality Week in Canada, click here. If you are interested in a career at Tolko, visit our careers section here!
#GenderEqualityWeek
#genderequality
#EqualRightsEqualOpportunities