Highlights of the work we did to help build better communities, together
Looking back at 2020, we'd like to thank all of our amazing community partners for the work they do. We're so happy to support your efforts and we're excited to continue our collaboration in 2021. A couple of key highlights from last year include:
We made a large holiday donation to Big Brothers Big Sisters of Canada with the bulk of the funds going to support branches in the provinces where we operate.
Our Lavington division and its employees donated materials and funds to help build a roof over the community skating rink.
For more highlights from 2020, check out our summary video and infographic below.
---
It's also been just over a year since the opening of JoeAnna's House, which provides short-term accommodation for families with a loved one getting treatment at Kelowna General Hospital. Tolko was proud to donate building materials to such an important project for the community, and some of the stories of the people who have been helped by JoeAnna's House have been truly heartwarming.
A few from an ever-growing list: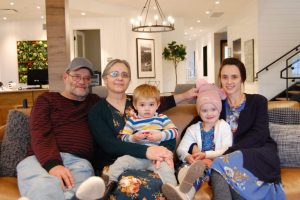 The Klassen family were the first residents of JoeAnna's House just four days after the grand opening. Cam Klassen had extensive injuries from a fall and was in a medically induced coma for three weeks. Shortly after he woke up, his wife and two young children were able to be close by thanks to JoeAnna's House. Cam recovered and nearly a month later, he was able to go home with his family.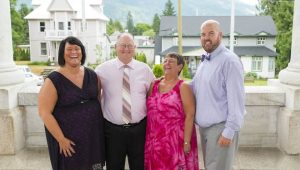 The Cameron family were hit with two very serious medical issues on the same night when Robert Cameron had a heart attack and his wife Carol had a stroke. Initially in different hospitals, they were able to be reunited at Kelowna General Hospital for treatment. Their adult children needed to find a place to stay that was close to the hospital so they could easily visit their parents, and JoeAnna's House came through for them. Robert recovered first and took up temporary residence at JoeAnna's house himself, allowing everyone to remain close by while Carol regained her strength and mobility. After nearly three weeks, the entire family was able to go home.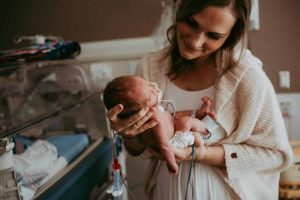 Lincoln Santano was born nine week early after his mother Natalie was air-ambulanced to Kelowna from their hometown in Creston, BC. He would remain in the Neonatal Intensive Care Unit for 44 days, and with Natalie's husband, Kitt, at home caring for their other five children, Natalie needed somewhere to stay. She was dealing with a lot of pressure, but everything changed when Natalie found JoeAnna's House. It became a home-away-from-home and a temporary community with others who were navigating a similar, difficult path.