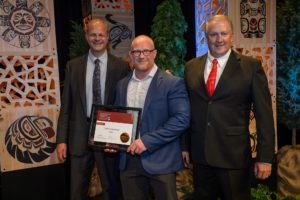 Representatives from the Agency Chiefs Tribal Council, Splatsin, Sk'atsin Resources, Tallcree First Nation and our business partner Tsi Del Del joined Tolko HR and forestry staff in receiving the Bronze Certificate in Progressive Aboriginal Relations (PAR) in Vancouver, BC on Sep. 26.
"The PAR certification recognizes our ongoing commitment to Reconciliation and creating partnerships with Indigenous groups based on trust and mutual respect," says Andrew de Vries, Manager, Indigenous Opportunities with Tolko. "It demonstrates that Tolko is a good business partner, a great place to work, and committed to prosperity in Indigenous communities."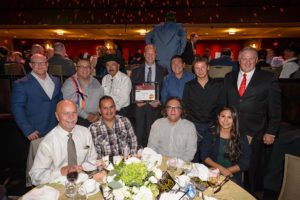 The PAR designation is closely aligned with our Tolko values of respect, integrity and profitability and is supported by independent third-party verification of company results. Organizations are awarded Gold, Silver, or Bronze-level standing based on set criteria by a jury comprised of Indigenous business people.