– Northern Pellet Limited Partnership wins Groundbreaker of the Year Award –
The Northern Pellet Limited Partnership in High Level, AB, which Tolko jointly owns with Pinnacle Renewable Energy, has won the "Groundbreaker of the Year Award" at the 2021 International Biomass Conference & Expo.
The annual conference is put on by Biomass Magazine/Pellet Mill Magazine, which is part of BBI International. They noted that significant quantities of money and energy must be invested into a bioenergy project before construction can begin, and organizations that reach the groundbreaking stage represent only a small portion of potential bioenergy projects.
The Groundbreaker of the Year Award recognizes the dedication and perseverance needed to navigate design, funding, permitting, purchase agreements, and community acceptance in order to complete a project. An organization that breaks ground and makes meaningful headway on a commercial scale biomass-to-energy project is worthy of acknowledgement.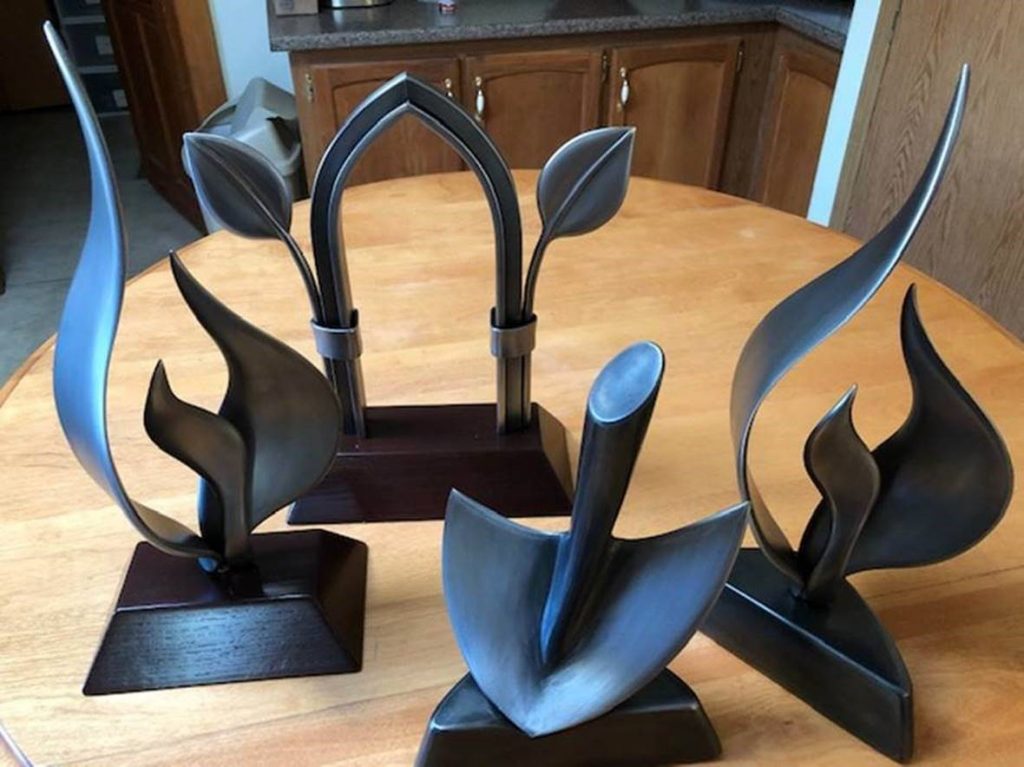 The Northern Pellet Limited Partnership won this year's award for several reasons including its use of residuals, being co-located with the sawmill, pneumatic transport of most fibre drastically reducing the mill's carbon footprint, utilization of the sawmill heat in the pellet manufacturing process, and of course, displacing coal in power plants overseas.
"This recognition demonstrates the importance of the project and how it reflects our Power of Great goals of Growth and Product and Geographic Diversity as well as our value of Progressiveness," said Bob Fleet, VP, Environment & Forestry. "Tolko is proud of our collaborative partnership and offers a huge congratulations to the entire Northern Pellet Limited Partnership team for their outstanding award and continued success."
Our Groundbreaker of the Year award (shovel, front) with the other awards that were given out at the conference