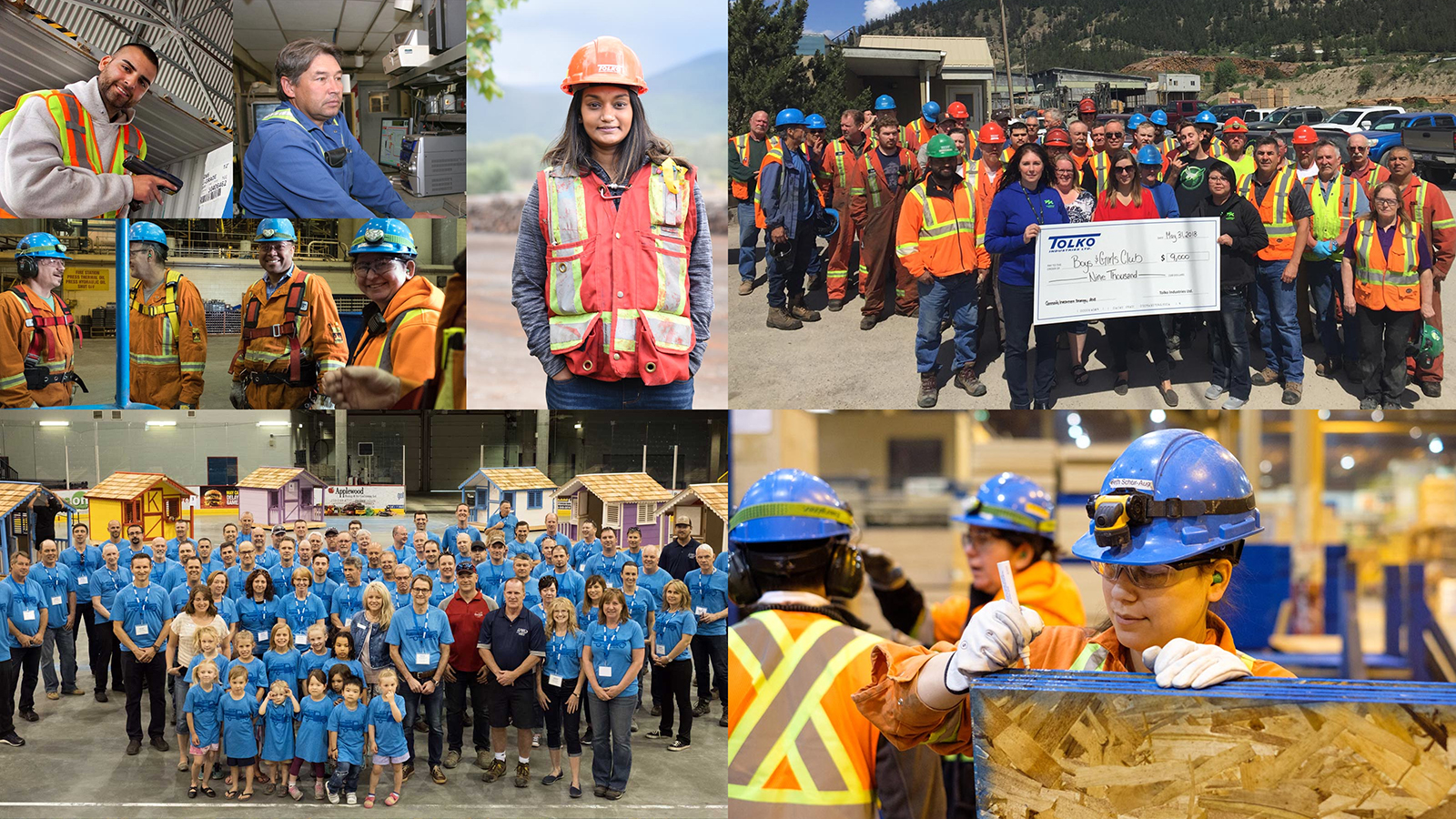 Two pages on our refreshed website are shining a spotlight on what makes Tolko truly great: the Diversity and Inclusion page and the Community Investment section.
Diversity and Inclusion highlights our aim to create a workplace where all employees feel welcomed and respected as a member of the Tolko family. There are thousands of people working at Tolko with thousands of different life stories — this variety is what makes our workforce unique and valued. Our commitment to diversity and inclusion is a natural extension of the family values on which Tolko is founded.
As a leader in forest products, we have a responsibility to diversity and inclusion, not only to our company, but also to our industry. That's why we've made it a part of our business strategy, and though we're making progress, we recognize that there's always further to go and more milestones to achieve.
On the Community Investment side, supporting the communities where we live and work has always been important to us. From our founder to our current CEO, our commitment has been clear: we support community-based charities in the areas where we operate that align with our values and improve people's lives.
Today, this proud tradition of contributing to our communities continues through our Community Investment Program. Initiated in 2017, the program was designed to help us find and invest in charitable partnerships with people and organizations who are dedicated to making a long-lasting positive impact in their communities. Some of the available resources in this section include community news stories and application forms for funding and product donations.
Check out the Diversity and Inclusion and Community Investment pages today to see what we're doing to make a difference.