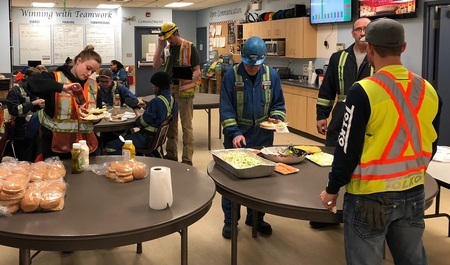 Tolko's Meadow Lake OSB division in SK recently completed a full year without a single recordable safety incident, achieving a recordable incident rate (RIR) of zero over the last 12 months!
In celebration, approximately 175 Meadow Lake OSB division employees enjoyed a lunch, and for some crews a dinner, at the plant to celebrate this milestone. Managers took turns cooking and the plant smelled amazing!
In addition, warm – and stylish – Tolko toques were handed out to all employees to thank them for their work setting the mill right after the fires.