The mission of the Housing Innovation Alliance (HIA) is to transform the North American housing industry by leading collaborative innovation. In November 2019 at the Housing Innovation Alliance Live Round Table event in Denver, CO a conversation between Tolko and another Housing Innovation Alliance member company resulted in exactly that – collaborative innovation.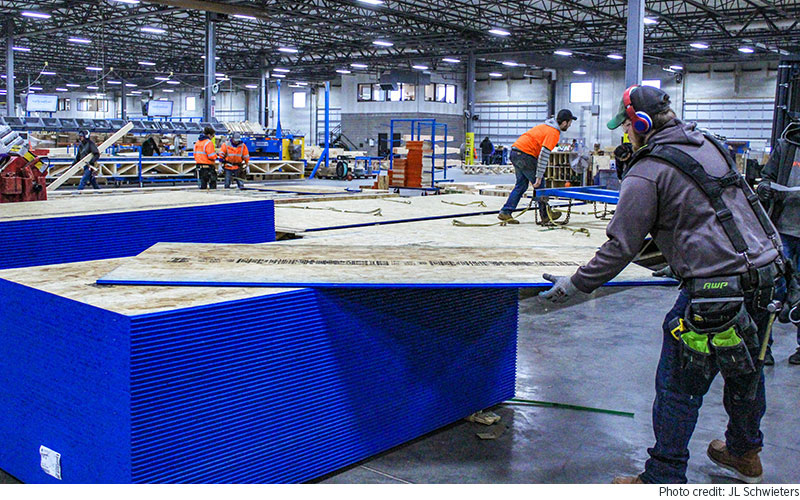 Pat Schwieters, General Manager at JL Schwieters Construction, approached Dan Price, SBB Product Development Manager at Tolko Industries, at the Round Table to discuss the company's need for a longer-length OSB flooring product. Pat explained that he was yet to find a manufacturing company that was able to supply JL Schwieters this product in the longer lengths that they require. Dan saw this as a market innovation opportunity for Tolko, and the two of them further discussed how this need could be met.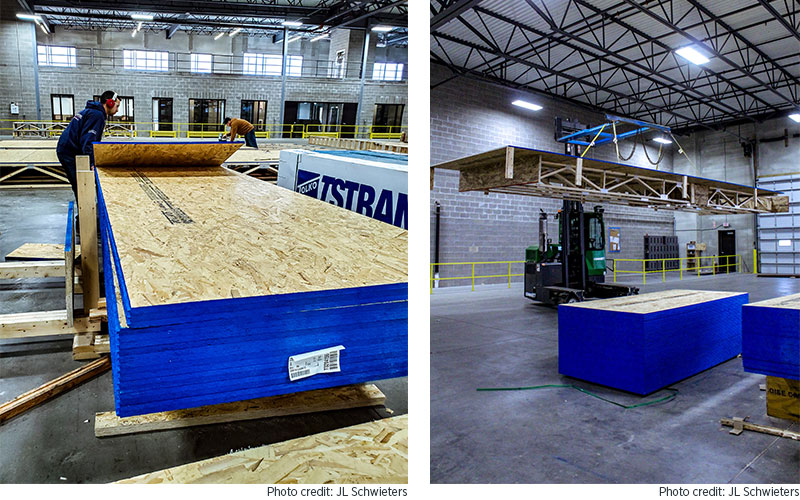 Based in Twin Cities area of Minnesota, JL Schwieters Construction offers turnkey framing and construction solutions for residential and commercial buildings such as floor cassettes and truss designs. Tolko Industries is a wood products company based in Vernon, British Columbia with over 60 years of experience manufacturing lumber, plywood, veneer, OSB, EWP, biomass power, co-products and a growing number of specialty products.
JL Schwieters was seeking the longer-length flooring product for the construction of a new Market Rate Apartment Building to incorporate their innovative floor panels. The 10' panels allowed them to meet the requirements put forth by the architect and engineer of the project. Dan and the Tolko OSB Sales Team coordinated with their Athabasca Mill based in Slave Lake, Alberta to facilitate an order of Tolko T-STRAND OSB T&G Flooring (APA-rated Sturd-I-Floor) in 10' lengths for JL Schwieters Construction, rather than the standard 8' length. The product would allow JL Schwieters to span the corridor to tie the units together to meet the requirements. The product created efficiencies requiring less cutting, thus saving time and money on the project, while resulting in less seams in the subfloor.
Under the environment set by the Housing Innovation Alliance, two companies were brought together to facilitate a need and drive innovation in the off-site construction industry. Dan Price explains "The Housing Innovation Alliance provides a platform than enables companies like ours to identify gaps in the marketplace and fill it with innovative solutions. Tolko is excited to be given the opportunity to meet JL Schwieters' need for a longer-length flooring product." Tolko Industries and JL Schwieters look forward to growing their business relationship and pushing housing innovation into the future.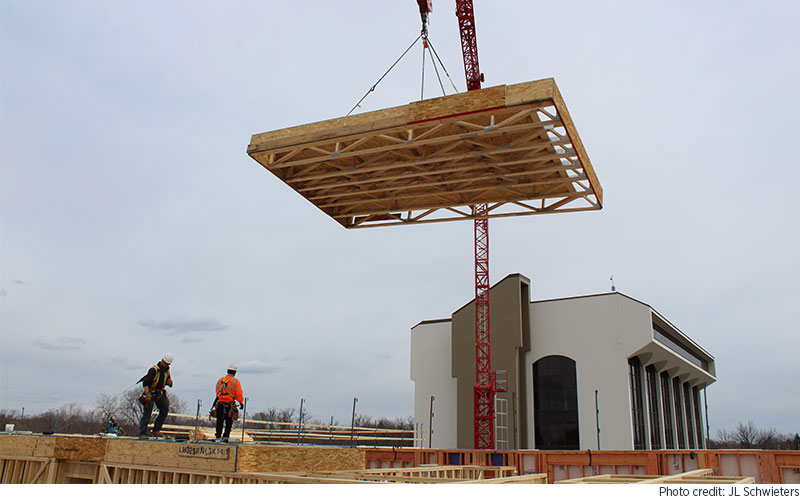 Testimonial
"We have enjoyed working with Tolko in providing long-length floor sheathing. Not only have they been willing to work with us, but they have been so easy to work with. Tolko's long-length floor product has allowed us to continue innovating our process by helping reducing time and waste on job sites. Helping us fulfill our mission is why we value our relationship with Tolko".
– JL Schwieters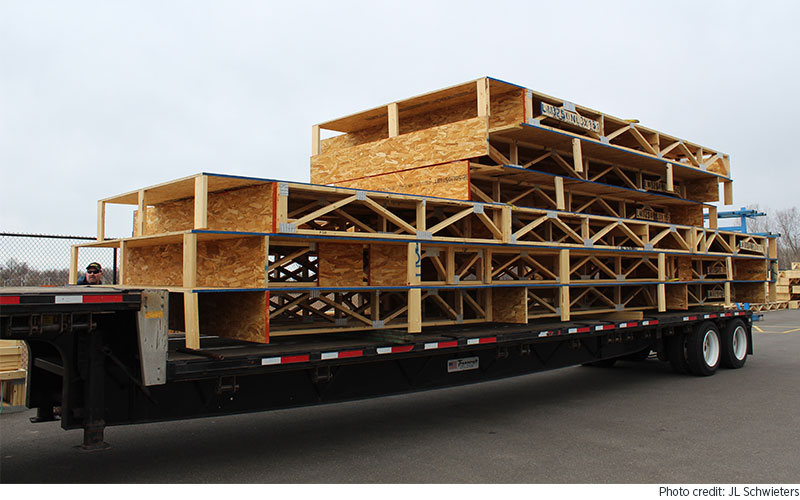 Contact Us
Contact our OSB Sales Team today to discuss T-STRAND OSB T&G Subfloor and other OSB products.
OSB Sales Team
Phone: (250) 549-5311
Email: OSBsales@tolko.com