Last week we introduced you to the first six of our 2022 Tolko Values Award winners, and today we're proud to share the stories of our other six winners with you:
Dustin Jones, Control Room Technician, High Prairie Division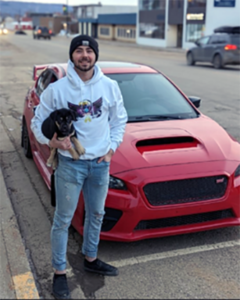 Dustin joined Tolko in 2017 and has been a Control Room Operator on High Prairie Division's D Crew since 2019. He is highly motivated to learn new things, quick to help others, and is known for his open communication skills amongst his co-workers and managers.
"It is important to follow the company Values so that everyone gets to go home safe to their family each day, and it helps the mill run more efficiently because our work environment as a whole lot more pleasant when everyone is safety-minded, respectful, and communicates openly," says Dustin. "I started with Tolko straight out of high school, and I appreciate how far I've come. I like to see the company succeed."
Joe Perkovic, Plywood Supervisor, Armstrong Plywood Division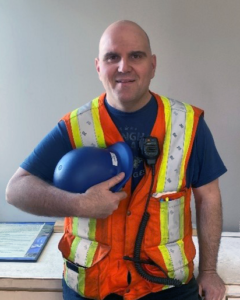 Joe is an avid outdoorsman who loves fishing and hunting. His colleagues say he is a dedicated, strong communicator who goes above and beyond to ensure that his crew is properly trained and safe at work. An experienced employee of 24 years, Joe started his career on the floor-level as a production employee, working his way up through many different roles in manufacturing, and later moving in to a supervisory management position.
"Having my own personal set of life goals, values, motivations and working-hard attitude – "Bring it", "Believe it", "Do it" – along with a solid core of company Values have laid the foundation going forward in my life," says Joe. "Demonstrating Open Communication, Integrity, Safety, and Respect among my fellow workers and peers shows my true character in everyday life situations at home and work. I am so proud to be a part of the team at Armstrong Plywood."
Corey Holm, Chargehand Graveyard Shift Welder, Lakeview Division
Corey, a proud father of three, loves fishing, kayaking, camping, hiking – anything to enjoy the outdoors! He joined Tolko a few months after graduating high school in 2005, and eighteen years later, he is an active and dedicated member of Lakeview Lumber Division's Safety Committee and an on-call firefighter for the Williams Lake Fire Department.
Corey leads the division's "Spark Watch" program and takes a lead role in supporting Tolko's Combustible Dust Program. He approaches each day with a positive attitude he is well respected amongst his team because he interacts with everyone in a respectful manner, and consistently promotes a Culture to Care, a cornerstone of Tolko's commitment to safety in the workplace.
"I feel that living Tolko's Values are important because they keep me thinking about my accountability to myself and others," says Corey. "The core values provide a foundation that helps me be mindful of others and respectful of their beliefs and perspectives. I strive to stay open to new ideas, communicate openly with colleagues, and be honest and accountable for my actions. I'm proud to be a part of the Lakeview Lumber team, and their success is my success."
Carmine Gasparini, Heavy Duty Mechanic, Soda Creek Division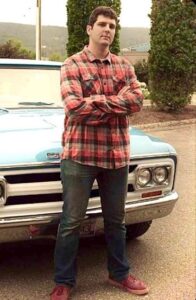 Carmine, an 11-year employee with Tolko's Soda Creek Division, says that he's had a passion for cars and is a real "gearhead". So it wasn't a surprise to his friends and family when he completed his Heavy-Duty Mechanic ticket through Tolko and became Mobile Shop Chargehand at the beginning of last year. According to his colleagues, he is conscientious, detail-oriented, and doesn't shy away from speaking up about safety issues. Safety is one of Tolko's core Values, and Carmine takes workplace safety and injury reduction seriously.
Since 2012, Carmine has been a member of Soda Creek's Joint Occupational Health and Safety Committee (JOHSC), and served as JOHSC Co-Chair for one year. He is respectful to others, calm under pressure, and represents the Tolko brand with pride. He fosters a Culture of Caring and listens carefully to his colleagues when they have questions or raise safety concerns. He makes sure to follow-up on issues that people bring to him. He consistently demonstrates respect, integrity, and open communication when engaging with other employees.
"I think it's important to live Tolko's Values at home as well as at work because they are all keystones to success," says Carmine. "I originally planned to work at Tolko for a year so I could make enough money to go to school and become a Heavy-Duty Mechanic. I was able to achieve my goal of obtaining my a Red Seal Certification while working here. The people and the opportunities have kept me here ever since!"
Allen Ford, Maintenance Supervisor, High Level Division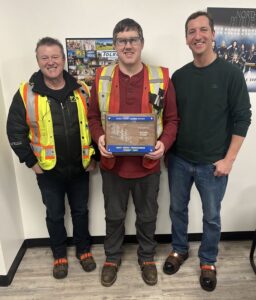 Allen, an experienced dual-ticket Millwright and Electrician, is a valued 20-year employee who has played a key role in High Level Division's maintenance department. His colleagues agree that Allen lives the Tolko Values every day. His work ethic and positive attitude have made a real impact to the division and to his team in the sawmill. Outside of work he enjoys nature and outdoor activities like fishing and quadding, and some of his favourite memories are from time spent on the water.
Allen is a humble yet capable leader who consistently demonstrates a high degree of Integrity and Open Communication, and it shows in the quality of work he does and in the professional relationships he has built with his team members.
"For me, Tolko's Values provide a strong foundation for how business should be conducted as well as how to maintain healthy and effective relationships with colleagues," says Allen. "These values also translate well into our personal lives at home".
Ryan Warner, Service Desk Technician, Vernon Office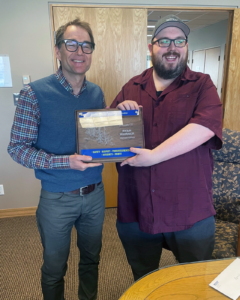 Ryan believes in giving his fellow employees his undivided attention and working with them until every aspect of their problem is understood and he has been explained the resolution. According to anyone who knows him, he goes above and beyond with patience and grace.
Ryan has been with Tolko for over five years and is well known for his excellent people skills and positive "can-do" attitude. He consistently lives Tolko's Values by showing his fellow employees Respect and Integrity. He handles all his interactions respectfully and demonstrates Open Communication as he seeks to understand the issue and considers the experience and knowledge of the person his assisting. A valued member of the IT team, Ryan operates safely and this was evident in his ability to maintain high levels of support throughout the pandemic as he had many in-person interactions to ensure Tolko employees could complete their tasks.
"My most important responsibility is the one most people at Tolko know me for: I provide and do my best to maintain the technology required for them to do their jobs," says Ryan. "I live Tolko's Values at home and work because it means treating others with the respect, empathy, and fairness that I believe everyone should be afforded. But I couldn't be as effective in my role without the people I work with every day. The great work they do makes it much easier for me in Service Desk to keep things running smoothly. I am happy to just be a part of the team."
Congratulations to all of our 2022 Values Award winners! Read the stories of our other six award winners here!