Living Tolko's Values: Introducing three more Values Award winners!
Tolko's company Values are a foundation for a vibrant workforce that improves the productivity and morale of the entire company. Employees who adopt these Values as their own help create a safe and rewarding work environment. Earlier this year, we announced that twelve employees were given Tolko's Values Award for consistently demonstrating Tolko's Values of Safety, Respect, Progressiveness, Integrity, Open Communication, and Profit in 2020.
We're pleased to announce three more employees who consistently demonstrate Tolko's values: Terry Head, Production Team Leader with Meadow Lake OSB Division, Leslie Joles, OAC Supervisor, Vernon Office, and Bradley Wilkinson, Sawmill QC-Supervisor, Armstrong Lumber Division. They recently shared their thoughts with us about what living Tolko's Values means to them.
Terry Head, Production Team Leader, Meadow Lake, SK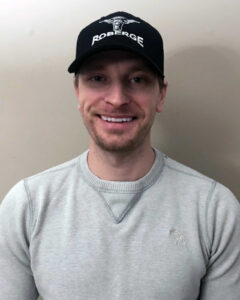 Terry: I am very grateful for the opportunity to work with people at Tolko who also portray these Values on a daily basis. These Values aren't only important to me while I'm at work, they are even more important to me at home because I have three sons who look up to me. I trust safety to be at the forefront of everyone's minds no matter what they do, whether it be at work, doing chores around the house, or something they enjoy doing in their free time. I am committed to safety and make it my duty to create and enhance awareness. Being open and transparent goes a long way and helps build strong relationships with others. Creating an environment where individuals are consistently treated in a respectful manner promotes healthy relationships between co-workers. I think everyone should want to demonstrate all of these Values since they are the key principles of how we operate at Tolko.
Leslie Joles, OAC Supervisor, Vernon Office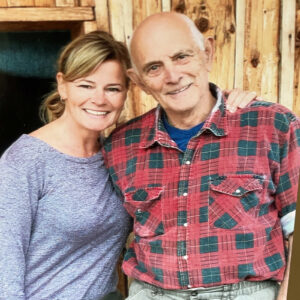 Leslie: Teamwork is very important to me and I believe in communication and collaboration. Working for Tolko and integrating the company Values into my life came easily as my family and I were already practicing them. My daily actions are not only a reflection of my personal values but also those of the great team that I get the privilege of working with each day. By demonstrating mutual Respect, personal Integrity, and authentic, Open Communication, we can support our other Values of Safety, Progressiveness, and Profit.
By integrating these Values into your everyday life it actively demonstrates your true character. Whether you're raising a family or running a business when decisions need to be made, consultation and consideration of all involved is extremely important. Consistently practicing these Values will help employees regardless of their role feel engaged, encouraged, and empowered.
Bradley Wilkinson, Sawmill QC-Supervisor, Armstrong Lumber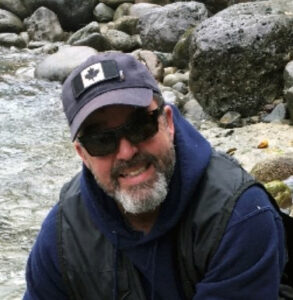 Brad: I deeply appreciate winning this award and feel privileged that my team has recognized how important Tolko's Values are to me. These Values have always been embodied in our home environment as well. These are also the same ideals that I raised my daughters with, and whose own integrity and respect have brought them success in family and professional life too. By following these principles, I have always strived to be a positive role model for them and the rest of our family. Personally, I am committed to safety in all avenues of life, both at work and in the home. This is why I have pursued First Aid training, allowing me to keep the work team safe while on-shift. I am also grateful to work with a team that practices all these values on a day-to-day basis and am proud to say that I have been a part of this successful team for over twenty years.
Congratulations Terry, Leslie, and Bradley on your award and for demonstrating Tolko's Values every day!
Our other 2020 Values Award winners:
Andy Hatch, Chris Rende, & Travis Romanchuk
Brandon Francks, Jim Mork, & Ryan Langley